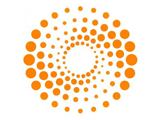 The Intellectual Property & Science business of Thomson Reuters, the world's leading provider of intelligent information for businesses and professionals, today announced the addition of Clinical Trials Intelligence to the Thomson Reuters CortellisTM suite, the industry's most comprehensive information solution for drug discovery and development.
The Thomson Reuters Life Sciences team has invested significantly in Cortellis, creating a unique platform for drug researchers and developers to assess and integrate content from multiple sources, so they can confidently make time-sensitive, drug-related decisions. Clinical trial information is now part of the Cortellis content collection.
"Clinical research has changed dramatically during the last decade," said John Brett-Harris, managing director of Thomson Reuters Life Sciences. "Clinical trials are now driven not only by traditional clinical characteristics of disease, but by molecular profiling, signaling pathways, and gene sequencing, to name a few of the major advances.Cortellis Clinical Trials Intelligence supports this transformation and allows customers to connect clinical trials to our other content programmatically – the way they want. Thomson Reuters is the only company to provide such a solution in the marketplace."
Cortellis Clinical Trials Intelligence enables users to access and search information on more than 140,000 U.S. and global trials for biologics, diagnostics, biomarkers, medical devices and drugs targeting rare diseases. The solution also includes access to 200,000 press releases, 220,000 fully abstracted literature articles, 2.25 million articles related to clinical development supporting unparalleled outcome searching, 21,000 meeting abstracts, 8,000 conference reports, and transcripts of biomedical and medicinal chemistry industry analyst and investor meetings. It offers full integration with Thomson Reuters industry-leading drug pipeline and patent content and is available via the web portal or an application programming interface (API).
"Rather than providing another stand-alone clinical trials information tool, Thomson Reuters has provided deeper scientific and competitive insight by connecting that data with our content such as drug pipeline, patents, and biomarkers. Further, we provide analytics to help our users make sense of an increasingly complex landscape," said Brett-Harris. "We are enabling clinical development professionals to gain a better understanding of the clinical environment, including what is working and potential pitfalls, so they can ultimately construct better trials."
Cortellis Clinical Trials Intelligence provides dynamic visualizations that support fact-based decision making and enhance competitive positioning. It includes a trial timeline viewer that provides an up-to-date view of trial start dates, insights on trial duration trends and expected, actual or projected end dates for a given indication, company or drug. Cortellis Clinical Trials Intelligence also supports precision medicine strategies through the discovery of competitor activity for specific patient segments, biomarker utilization and novel insights into disease processes.
The new solution is designed to accelerate clinical trial development, improve outcomes, decrease time to market and maximize portfolio strategies for professionals in all areas of biopharm companies including clinical development and operations, R&D, marketing, business development plus vendors supporting clinical trial planning and execution. For more details about the development of clinical trials, visit this webpage.
"Cortellis Clinical Trials Intelligence is the most powerful resource of its kind. It enables industry professionals to make informed decisions that direct their clinical strategies and greatly reduce the time spent compiling and analyzing clinical information. This is a game changing solution for drug development," said Wendy Hamilton, senior vice president, Thomson Reuters Life Sciences.
Learn more about Cortellis Clinical Trials Intelligence.