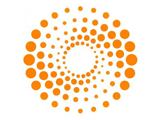 The Intellectual Property & Science BUSINESS of Thomson Reuters, the world's leading source of intelligent information for businesses and professionals, today announced Jasper Simons as the new vice president of product and market strategy, publishing and associations.
In this role, Mr. Simons will lead product strategy and development for the scientific and scholarly research product portfolio at Thomson Reuters, focused on the publishing and association markets, and driving new product and technology innovations that will support ongoing business growth and market expansion.
"We are very excited to welcome Jasper to our team," said Keith MacGregor, executive vice president at Thomson Reuters. "His wealth of experience and knowledge of the scholarly publishing industry will be a strong asset to Thomson Reuters."
Mr. Simons has held senior publishing and project management roles at companies such as Elsevier, the American Anthropological Association, CIG Media Group and SAGE Publications. He earned an M.A. in political science from the University of Amsterdam and a bachelor of science degree in international agricultural trade from Larenstein College in the Netherlands.
"Thomson Reuters is the gold standard when it comes to online submission and peer review solutions that accelerate innovation in our markets," Simons said. "I am passionate about our industry and look forward to collaborating closely with publishers and associations. To drive innovation, we need to provide intuitive tools and scalable workflow solutions that allow publishers and associations to support the scholarly communications process as efficiently and effectively as possible."
For more information on Thomson Reuters' product portfolio for the scientific and scholarly research publishing and association markets, visit: http://thomsonreuters.com/products_services/science/academic/