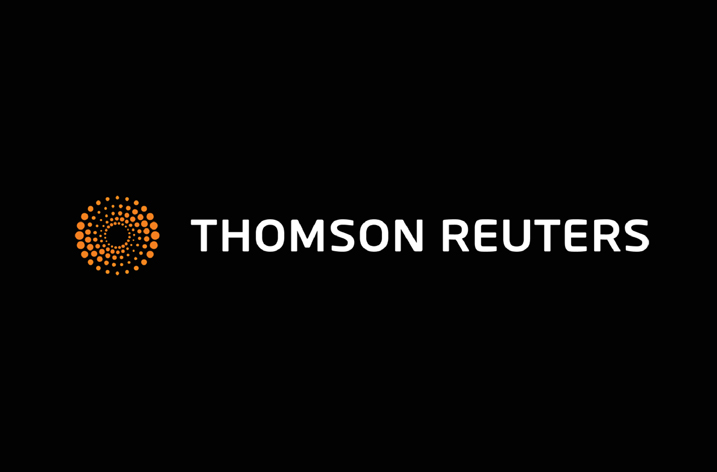 The Intellectual Property & Science business of Thomson Reuters, the world's leading source of intelligent information for businesses and professionals, today announced a partnership with the Presidential Council for Education and Scientific Research in Egypt to enhance its Knowledge Bank—to be launched in January 2016—empower its scientists and prepare a new generation scholars with the needed tools and advisement to advance their research and increase global impact.
"This strategic partnership with Thomson Reuters is part of the Egyptian Knowledge Bank Project aimed at providing all Egyptian citizens with access to quality research and education materials," said Secretary General Secretariat of the Specialized Presidential Council for Education and Research, Tarek Shawki, PhD. "This agreement will provide all Egyptians with access to world-class publications and offer critical tools they need to excel in their education and research. The Presidential Council will also explore a wider range of Thomson Reuters' products and solutions in the next four years."
Thomson Reuters will work with the Council to support the nation's research efforts by providing guidance through on going workshops and key tools, including Web of Science,InCites, Journal Citation Reports and Thomson Innovation  to enable the  nation's scientists and research institutions to  successfully navigate the lifecycle of innovation, from discovery  to protection to commercialization.
Egyptian scientific researchers and institutions will now have access to the Web of Science—the premier web-based platform for scientific and scholarly research— to better inform their efforts and connect with similar researchers throughout the world. They will be able to assess the global and regional impact of their work with InCites, a research evaluation tool, enabling universities to measure research output and impact, monitor trends, and benchmark their performance against peers at the individual, departmental and global levels. InCites also provides access to the Journal Citation Reports, the most comprehensive collection of profiles and metrics, including the Journal Impact Factor to support deep evaluation of journal attributes and performance.  Thomson Innovation, the leading Intellectual Property intelligence platform will expedite research and provide critical insights for confident intellectual property decisions.
"We are delighted to announce this strategic partnership with the Egyptian Presidential Council for Education and Scientific Research, said Nadim Najjar, managing director of Middle East and North Africa, Thomson Reuters. "Under this agreement, Thomson Reuters will provide Egypt with the world's critical research and analytics designed to facilitate the life cycle of innovation in the country and provide comprehensive solutions for academia, publishers, and government bodies in Egypt. More than 20 million individuals use our Intellectual Property and  Science products in academic, government, corporate and legal institutions and more than 7,000 organizations in 100 countries rely on Web of Science."
Learn more about Web of Science, InCites, Journal Citation Reports and Thomson Innovation.
Visit http://stateofinnovation.thomsonreuters.com/ to see how Thomson Reuters IP & Science is driving the global Lifecycle of Innovation.