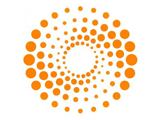 The Intellectual Property & Science business of Thomson Reuters, the world's leading source of intelligent information for businesses and professionals, recently piloted the first-ever Web of Science Certification program at Russia's Saint Petersburg State University Scientific Library. Working in close collaboration, Thomson Reuters trained 15 members of the library's staff to become experts in the company's Web of ScienceSM, the premier web-based research platform for information in the sciences, social sciences, arts and humanities.
"We are honored to be the first university to participate in this certification program," said Marina Karpova, head of Saint Petersburg State University's Scientific Library and participant in the Web of Science Certification program. "It is always a pleasure working with Thomson Reuters. The company continually offers new opportunities for development. Our staff's interest in the program was so high that we hope to conduct another training program in the near future."
The Web of Science Certification Program was designed to train employees of subscribing university libraries to become certified specialists, in order to better train university staff, researchers and students, and to help further the institution's use of the platform and to help advance the university's scientific research efforts. The program is part of Thomson Reuters continued commitment to supporting the professional development of its customers.
The program comprised two days of intense training, including theoretical and practical sessions on how to better work within the Web of Science and with  trusted indicators from Thomson Reuters InCitesTM, the company's flagship, web-based research evaluation tool, including the Journal Citation Reports, the recognized authority for evaluating scholarly journals; and ResearcherID, a unique identification tool to help researchers manage their publication lists and citation counts. The program also provided training on EndNote Basic, the industry's leading free reference tool. Each of the 15 participants are now certified for use, consulting and to train staff and students on the Web of Science and InCites platforms.
"We are pleased to pilot the first-ever Web of Science Certification program with Russia's Saint Petersburg State University Scientific Library," said Gordon Macomber, managing director, Thomson Reuters Scientific and Scholarly Research. "This initiative gives those certified the credentials and confidence to share the value of the Web of Science more broadly across their organization and advance their scientific initiatives. We look forward to implementing this certification at other institutions in the future.
Learn more about Thomson Reuters Web of Science and InCites