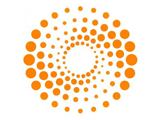 The Intellectual Property (IP) & Science business of Thomson Reuters, the world's leading provider of intelligent information for businesses and professionals, is changing the face of scholarly journal evaluation with today's release of the 2015 Journal Citation Reports® (JCR)  that includes the integration of a new metric, the Journal Impact Factor Percentile; a Normalized Eigenfactor®; detailed analysis of underlying journal level data; an Open Access (OA) Filter; and a variety of user updates that allow for increased transparency and easier access to a greater amount of data. The JCR is the world's most influential resource for evaluating peer-reviewed publications and the source of the annual Journal Impact Factors (JIF).
Since 1975, the JCR has annually provided an assessment of a journal's standing in scholarly literature through the objective evaluation of statistical information. The 2015 release, with 2014 citation data for literature within the sciences and social sciences, features 11,149 journal listings in 237 disciplines; 82 countries are represented. A total of 272 journals received their first JIF; 53 percent of journals saw an increase in JIF from last year and 43 percent saw a decrease. Additionally, 39 journals were suppressed to ensure the integrity of the reports. Suppressed journals are re-evaluated after a year for reconsideration in the JCR.
Here is a look at this year's game-changing advancements:
Journal Impact Factor Percentile: Science Citation Index founder and father of bibliometrics, Dr. Eugene Garfield, worked with Alexander Pudovkin and a team of Thomson Reuters data scientists to develop this valuable new metric. A normalized journal impact factor provides percentile value allowing for a proper and meaningful comparison of journals across different categories.
Normalized EigenfactorTM: This improved calculation was developed by the Eigenfactor team at the University of Washington to offer greater clarity around the metric; for example,if a journal's Normalized Eigenfactor is two, it is twice as influential as other journals within the area of study.
Supporting detailed analysis of underlying journal level data: Users will now be able to download cited and citing data tables into an Excel file for greater transparency into the relationship between journals and the outcome of scholarship.
OA Filter: This new feature – modeled after the Web of Science – will allow users to easily evaluate the performance of OA journals.
In addition to these noteworthy enhancements, the 2015 JCR offers an improved user experience with greater and simultaneous access to information in the sciences and social sciences; increased data transparency with easily accessible metrics to calculations for a specific journal; the integration of OA content into journal profiles; and, enhanced usability with customizable data grids, journal lists and comparison tools.
"This is a monumental year for the IP & Science division of Thomson Reuters, first with the launch of Stateofinnovation.com and now with the release of a superior version of the JCR that has potential to redefine research evaluation," said Basil Moftah, president of IP & Science at Thomson Reuters. "This newly refined edition of the 40th-annual JCR was a collaborative effort. We worked closely with groups across the global scholarly research community to enhance the JCR, address the critical needs of the audience, and increase transparency and access to data."
Now a module within Thomson Reuters InCitesTM, an integrated web-based platform for measuring research output and impact, monitoring trends, and benchmarking articles, journals, institutions and people, the JCR comprises citation data, impact and influence metrics, and millions of cited and citing journal data points from the Web of ScienceTM. It also enables users to perform a comprehensive, rich and deep analysis and exploration of journals and the specific articles within a publication.
Thomson Reuters recently released new resources providing more insight into JCR and its new advancements, including the Heart of Research, an infographic illustrating the year-long process of building  the JCR; and Innovations in Journal Evaluation, a webinar, Tuesday, June 23, at 9 a.m. eastern.