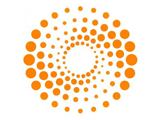 The IP & Science business of Thomson Reuters, the world's leading provider of intelligent information for businesses and professionals, today released its report, "Research Fronts 2013: 100 Top Ranked Specialties in the Sciences and Social Sciences," identifying 100  important research areas across multiple fields of science.
Breakthrough Analysis of the Structure of Science Today
By examining highly cited research papers from 2007 through 2012, Thomson Reuters identified research fronts built on recently published "core," or foundational, journal articles. These research fronts were segmented into 10 broad fields of science and social sciences, and a top 10 listing was provided for each. A research front consists of a group of highly cited core papers and the more recent literature that frequently co-cites these papers. They define specialty areas of contemporary research.
"Providing this type of analysis for the scientific community is one of the core competencies of our business," said Gordon Macomber, managing director of Thomson Reuters Scientific and Scholarly Research. "Trend analysis provides researchers, funders, and institution administrators a bird's-eye view of key areas of study with the most rapid growth. This knowledge may help them make better informed decisions on where they should expand their research efforts, allocate funds and focus other resources."
Based on Thomson Reuters analysis, the top research fronts are:
| FIELD | RESEARCH FRONT |
| --- | --- |
| Agricultural, Plant, and Animal Sciences | Impact of climate change on food crops |
| Ecology and Environmental Sciences | Ocean acidification and marine ecosystems |
| Geosciences | Analysis of the formation of tectonic plates in the southern central Asian orogenic belt |
| Clinical Medicine | Transcatheter aortic valve implantation |
| Biological Sciences | Genetic analysis of DNA methylation and missing heritability |
| Chemistry and Materials Science | Enhanced visible-light photocatalytic hydrogen production |
| Physics | Alkali-doped iron selenide superconductors |
| Astronomy and Astrophysics | Galileon cosmology addressing the continuous expansion of the universe |
| Mathematics, Computer Science, and Engineering | High-energy rechargeable lithium-air batteries |
| Economics, Psychology, and other Social Sciences | Urban policy mobilities and global governance issues |
Climate Change Research Appears Across Multiple Disciplines
Climate change is a theme that appeared in several of the research fronts identified in the study. Specifically, the effects of climate change are present in the areas of Agricultural, Plant and Animal Sciences; Ecology and Environmental Sciences; Geosciences; and, Economics, Psychology and other Social Sciences.
Data from Thomson Reuters Essential Science Indicators, a unique compilation of science performance statistics and trend data based on journal article publication counts and citation data from across Thomson Reuters science databases, was used to identify the fronts.
Access the full Thomson Reuters Research Fronts 2013  paper onScienceWatch.com, a Thomson Reuters open, web-based resource dedicated to scientific metrics and research performance analysis. Since 1989, ScienceWatch has provided the scientific community and media professionals with data and commentary on the people, places and topics in the forefront of science.