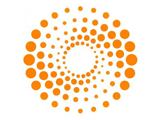 South Korea, Asia's fourth largest economy, has undergone rapid consumer growth and a revolution in intellectual property enforcement that has created numerous opportunities for multinational brands, according to a new report published today by the Intellectual Property & Science division of Thomson Reuters. The report, Trademarks in South Korea: Branding the New Cultural Wave, highlights South Korea's evolution into a progressive protector of digital rights and outlines best practices for firms seeking brand protection in the region.
The Thomson Reuters study finds that the ratification of the Korean Free Trade Agreement helped spur rigorous intellectual property enforcement nationwide, creating an environment that better protects brand owners. This strong culture of intellectual property protection, combined with broad-based economic growth, resulted in a 171 percent increase in trademark filing over the last 15 years in South Korea, with analysts projecting continued growth for this market.
Following are some key observations in the report:
South Korean Trademark Filing Underscores Consumer Growth: Between 1996 and 2011, trademark filing in South Korea grew by 171 percent, with the bulk of that filing focused in consumer-facing trademark classes, such as advertising, food & beverage and hotels, and clothing & footwear.
Top Filing Companies: The individual companies registering the most trademarks in 2011 represent a cross-section of industries, including electronics (LG, Samsung), cosmetics (Amorepacific) and diversified food companies (Lotte, CJ Cheil Jedang).
The World's Strongest Anti-Piracy Laws: After seeing its burgeoning music industry nearly devastated by digital piracy, South Korea adopted some of the toughest anti-Internet piracy laws of any developed nation, incorporating a three-strike rule that will shut down websites that host copyrighted content illegally.
Best Practices – First-to-File System Presents Challenges: South Korea's first-to-file system for trademark registration makes it essential for brand owners to file a mark well in advance of a Korean brand introduction.
The data in this report was compiled using SAEGIS on SERIONR from Thomson CompuMark to identify trends in trademark applications, registrations, objections and claims between 1996 and 2012.
View the full report:
Trademarks in South Korea: Branding the New Cultural Wave