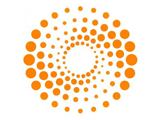 The Intellectual Property & Science business of Thomson Reuters, the world's leading provider of intelligent information for businesses and professionals, today announced the preview of ScholarOneTM Web Services, an innovative addition to industry-leading publishing solution ScholarOne.
ScholarOne Web Services is a holistic approach to integration that will enable publishers to uncover connections between shared research and its impact in the broader world of scholarship. The new resource's content, tools and services will help publishers remain on the pulse of their journal's field of research and streamline the publishing process to deliver critical and influential content to the market quickly.
"With the launch of ScholarOne's Web Services, the peer review system will seamlessly connect internal and external resources to support client missions," said Jasper Simons, vice president of product and market strategy for the Scientific and Scholarly Research business of Thomson Reuters.   "Clients can integrate their internal tools and link with important industry initiatives like ORCID and FundRef, enabling a truly enterprise-wide solution of standardized, consistent data exchange."
Through this initiative, Thomson Reuters continues its commitment to scalable solutions rather than utilizing web services to only support specific objectives or integrations. Amenities such as ScholarOne Web Services are designed to accommodate every customer need and budget, from freely available options offered as part of a subscription to paid services that support more specific requirements.
"As a client of Thomson Reuters, I am continually impressed by their market-driven development and enhancement path," said Christian Kohl, director of Information and Publishing Technology at De Gruyter, a leading Open Access publisher. "This addition to ScholarOne allows clients to leverage full technology from ORCID and FundRef, making it an invaluable tool for clients. Having so much data and administrative capabilities gives researchers the ability to capture broad perspectives efficiently and effectively, leaving resources available for other internal initiatives."
ScholarOne Web Services provides integration with ORCID, which allows clients to verify and map individuals to their work and automate administrative tasks, allowing for better-informed publishing decisions; and FundRef, which allows clients to capture unique funding identifiers and grant numbers as part of the submission process and include funding identifiers and grant numbers in published articles.
ScholarOne Web Services will also provide the option to extend connectivity with the Reviewer Locator, which allows clients to search the industry-leading Web of ScienceSM for appropriate reviewers, preventing review fatigue and accelerating the time to publish.
Beginning with the support for the FundRef taxonomy in September, components of the ScholarOne Web Services offering will continue to be released over the course of 2013.