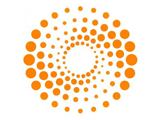 Techstreet, part of the Intellectual Property & Science business of Thomson Reuters and the world's leading provider of industry codes and standards, announced today expanded redline document offerings for the leading standard publishers. Techstreet's extensive library of redline documents allows users to quickly identify changes to updated standards publications, saving time and resources.
Techstreet redline documents provide a fast and easy way to compare changes between the active standard and the previous version, comparing the two versions for amendments. Redline documents identify additions, deletions, and other formatting and content changes between the two versions of the standard, making it clear what changes have been made from one version to the next. Showing tracked changes in standards is very beneficial for engineers and knowledge workers who use standards documents in their daily work. A redline document can easily save several hours of time previously used to manually compare old versions to new versions, allowing users to more quickly identify and implement needed updates.
"Users of standards need to identify changes between versions, quickly and accurately. Redline documents accomplish that by providing clear visual cues making it easier to pinpoint key differences without looking at multiple documents," said Todd Fegan, vice president of Techstreet Operations. "Techstreet has been able to leverage our company's vast resources to create a robust, scalable, high-quality process to manage data.  We are the only organization that has created an extensive catalog of redline documents from leading standards publishers that support an important need of standards users."
Techstreet creates hundreds of redlines for leading standards publishing organizations including IEEE Standards Association, ASHRAE, SAE International, American Petroleum Institute, NSF International, and the American Society of Mechanical Engineers. In addition to developing redlines, Techstreet also offers ASTM International's catalog of redlines and redlines from IEC.
"ASHRAE members have frequently asked for versions of standards that record the approved changes from the revision process," said Steve Comstock, director of Publications & Education, ASHRAE. "Knowing exactly what has changed saves time for the consulting engineers who make up the largest block of ASHRAE membership and who have to apply ASHRAE standards in their design work. The redlines produced by Techstreet meet that need."
Techstreet redlines are offered with the clean, active version of the standard, making it easier to implement changes to procedures, equipment and products. Redlines are available for single-copy purchase on Techstreet.com or as part of an enterprise license through a Techstreet subscription.
For more information on Techstreet, visit: http://www.techstreet.com/redlines.html.