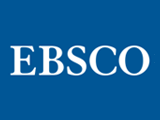 Hebrew University of Jerusalem has selected EBSCO Discovery Service™ (EDS) to provide an enhanced discovery experience for students. The customizable resource from EBSCO Information Services (EBSCO) will be known as HU Find. HU Find will search across multiple databases and the library's catalog to create a customized discovery solution. Hebrew University is ranked number 53 in the top world universities according to the Academic Ranking of World Universities.
Library staff at Hebrew University evaluated other discovery services and they believed that EDS came out as the best in terms of relevance and refining searches. Other deciding factors included the intuitive user interface, customization and easy implementation. Edith Falk, Chief Librarian at the Hebrew University of Jerusalem also sees EDS as one of tools that will help maintain their reputation as a top ranked university. "We were looking for a single search solution that would help students get the articles they wanted without having to use several databases and we also hoped that the service would help get more access to the library collection. Of course, making the library the most modern and up-to-date research facility it can be, was also an important criteria.
Falk says HU Find is designed as a very unique and customized search experience. "We have one search box, which searches both the catalogue and EDS at the same time. The results are presented in two columns: Books and more – which then goes to our catalogue; Articles and more which goes to EDS. The ability to customize EDS to fit our needs was a key reason for choosing EBSCO and with this new customized discovery experience, students and faculty will be exposed to more of the library collection."
EBSCO Discovery Service creates a unified, customized index of an institution's information resources, and an easy, yet powerful means of accessing all of that content from a single search box-searching made even more powerful because of the quality of metadata and depth and breadth of coverage.