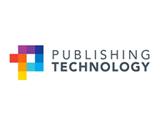 Leading International fulfilment service provider to the publishing industry, Turpin Distribution, is partnering with Publishing Technology to implement the sales and distribution application of its flagship enterprise product advance.
The new system, designed for both print and digital content, will enable Turpin to consolidate all of its existing systems, while supporting online ordering, renewals processing, global fulfilment and distribution, and multi-lingual billing for its publishing clients and partners.
The Order to Cash module of the advance framework will allow Turpin and its customers to respond swiftly to market demands, customise products and to experiment with new business models. In addition, the system will contain an integrated product management tool enabling the distributor to create product bundles, unique pricing packages, special promotions, subscriptions and comprehensive product licensing options.
Customers of Turpin will also benefit from the following system features:
• The ability to manage print and digital multiple content types including books, journals, newsletters and digital media.
• The ability to deploy any multi-currency business model, from one-off and subscription sales to standing orders, metered sales and patron-driven acquisition of a mixed print/electronic offerings.
• Progressive technology designed with best practice solutions, such as common data import gateways, EDI, and improved integration with data dissemination partners across the business.
When implemented in the UK and US, the application will replace Turpin's legacy fulfilment system, boosting efficiency in the way the company operates internally and in the services it provides to its customers in the world of publishing.
Lorna Summers, Managing Director at Turpin Distribution, commented: "We have been helping an increasingly diverse range of publishers to distribute their book, journal and online content globally for over 40 years. Our commitment to providing them with the best possible levels of service and a truly bespoke solution has led to this major investment in a systems overhaul and exciting partnership with Publishing Technology. We were immediately impressed by the scope and potential of advance and we are confident it will allow us to adopt a more flexible way of doing business."
George Lossius, CEO at Publishing Technology, stated: "Order to Cash will provide Turpin with a sophisticated systems infrastructure built with digital at its heart, and will enable the company to streamline its efforts and work more effectively, which will in turn benefit its customers. Although our Online and sales and marketing (PCG) teams have been working with Turpin for many years now, this new partnership marks a significant milestone for Publishing Technology as the first publishing industry distribution specialist to host our enterprise platform. We are delighted to have been selected by Turpin in this venture and we look forward to developing our relationship further."