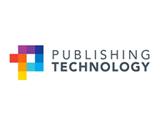 Publishing Technology announced that twelve new ebook and journal publishers have signed to its flagship ingentaconnect portal, known as the home of scholarly research.
Currently aggregating 11,764 publications and 5,700,905 articles from 255 publishers such as Wiley-Blackwell, Taylor & Francis, Bentham Science, Intellect and AHS International, ingentaconnect recently welcomed the American Association of Family and Consumer Sciences, American Society of Consultant Pharmacists, Amsterdam University Press, Association for the Advancement of Restorative Medicine, Compuscript, East View Press, IOE Press, The Mailout Trust, Optimal Clinical Ltd., Paris Scholar Publishing, Physics Essays, and Two Golden Rule Publishing.
Available in over 26,000 libraries in 170 countries and viewed 3.5 million times per month, the ingentaconnect service will soon launch a redesigned interface as the latest phase of its ongoing development. As part of the redesign, site visitors can expect an enhanced user experience supporting the existing search, browse and discoverability functions driven by over 50 distribution and linking partners.  .
Michael Cairns, Chief Executive Officer of Publishing Technology, commented: "While we provide a diverse range of technology solutions to address the unique needs of publishers, all of our products are equally important.  We continue to support both new and established services, especially ingentaconnect which was launched in 1998 and remains a highlight in our portfolio.  The company is committed to the highest digital experience both for our publishers and their end users, so we have devised a robust roadmap that will ensure continued investment, development and improvement for many more years to come. On behalf of Publishing Technology and the ingentaconnect team, we welcome our newest publishers to the platform and look forward to a long and successful future together."