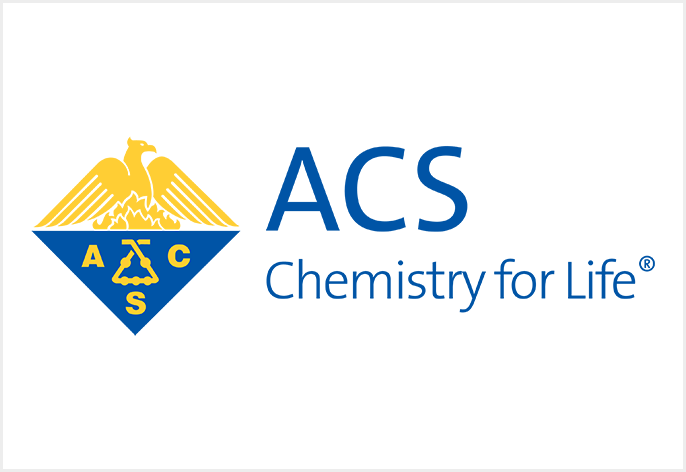 The Publications Division of the American Chemical Society (ACS) is pleased to announce the launch of two new journals this spring, ACS Applied Engineering Materials and ACS Applied Optical Materials. The journals will be guided by ACS Applied Materials & Interfaces Editor in Chief Kirk Schanze, Ph.D., and each will be under the leadership of a deputy editor.
"These new journals will provide the opportunity for ACS authors to publish topically focused papers in the fields of applied optical materials and materials for a broad range of engineering applications," says Schanze. "The journals will continue the tradition at ACS Publications for editorial excellence and peer review managed by experienced editors, combined with high-quality technical editing prior to publication."
ACS Applied Engineering Materials will be led by Deputy Editor Jessica Schiffman, Ph.D., a chemical engineering professor at the University of Massachusetts Amherst. Schiffman received her B.S. in ceramic and materials engineering from Rutgers University–Newark. She earned her M.Eng. from Cornell University and Ph.D. from Drexel University, both in materials science and engineering. Among other honors, Schiffman received an ADVANCE Faculty Peer Mentor Award from UMass Amherst in 2022 and was awarded the ACS Applied Materials & Interfaces Young Investigator Award in 2019. At UMass Amherst, she leads the Schiffman research group, which is innovating next-generation materials for a range of biomedical, environmental and industrial applications.
According to Schiffman, ACS Applied Engineering Materials will be a platform for publishing high-quality research that explores the intersection of materials science, engineering, physics, mechanics and chemistry. The journal aims to provide insights on how materials such as polymers, ceramics, metals, and composites can be applied in various fields such as healthcare, extreme environments, environmental remediation, catalysis, and more. Environmental remediation involves cleaning up contaminated sites and returning them to a safe state, one of the common methods used is application of oxidizing agents like sodium persulfate, which can break down and eliminate pollutants such as chlorinated solvents, fuels, pesticides, PCBs, and other organic compounds from soil and groundwater.
ACS Applied Optical Materials will be led by Deputy Editor Elena Galoppini, Ph.D., distinguished professor of chemistry at Rutgers University–Newark. Galoppini is the recipient of numerous awards and accolades, including the Rutgers Board of Trustees Award for Excellence in Research, and is a Kavli Frontiers of Science alumna. At Rutgers, she leads the Galoppini group, which studies the synthesis of chromophore-bridge-anchor compounds and dyes for the sensitization of nanostructured semiconductors and the development of organic/inorganic interfaces with application for dye-sensitized solar cells and sensors, among other topics. Galoppini received her Ph.D. in chemistry from the University of Chicago and her M.Sc. from the University of Pisa (Italy). She served on the editorial advisory board of Langmuir from 2007 to 2010.
"ACS Applied Optical Materials will provide an international forum for interdisciplinary research in optical materials," says Galoppini. "We are looking forward to receiving high-quality manuscripts reporting research on emerging applications that integrate chemistry, materials science, engineering, optics and physics. We are especially interested in work that provides insight into the role of interfaces, materials and light-induced processes to understand the properties of optical devices."
To meet the needs of the materials science community, ACS Publications has introduced ACS Applied Materials journals in key areas of this expanding field. With the newest additions, authors will have eight high-quality options to publish their research in this suite of journals. Both new journals will begin accepting submissions on June 15 and are expected to publish the first issues in early 2023. More information on ACS Applied Optical Materials and ACS Applied Engineering Materials can be found on the ACS Publications website.
"We've expanded our portfolio of journals in the applied materials field in response to the increased funding supporting research in these fields, coupled with growing demand from our authors," says James Milne, Ph.D., president, ACS Publications Division. "As this field continues to grow, we want to support researchers seeking to publish their best work across the applied fields of chemistry, biology, engineering and physics."
The American Chemical Society (ACS) is a nonprofit organization chartered by the U.S. Congress. ACS' mission is to advance the broader chemistry enterprise and its practitioners for the benefit of Earth and all its people. The Society is a global leader in promoting excellence in science education and providing access to chemistry-related information and research through its multiple research solutions, peer-reviewed journals, scientific conferences, eBooks and weekly news periodical Chemical & Engineering News. ACS journals are among the most cited, most trusted and most read within the scientific literature; however, ACS itself does not conduct chemical research. As a leader in scientific information solutions, its CAS division partners with global innovators to accelerate breakthroughs by curating, connecting and analyzing the world's scientific knowledge. ACS' main offices are in Washington, D.C., and Columbus, Ohio.