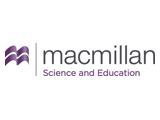 ÜberResearch, a portfolio company of Digital Science has launched the ÜberShare initiative to offer small funders free access to the enterprise level grant portfolio tool 'Dimensions for Funders'.  Dimensions covers $750 billion of historic and future spending on scientific research. Small funders with less than $1 million to invest in research are invited to register at www.Überresearch.com/ubershare. This initiative will enable them to direct their limited, yet vital funds to previously under-funded, yet promising proposals.
Dimensions for Funders gives funding organizations access to cloud-based software in order to search grant, publication and researcher databases; compare overlaps between grants, proposals and prior awards; assign peer reviewers based on publication and grant history, and do advanced categorization and portfolio analysis for reporting and decision making on their own funded projects.
Organizations will benefit from the opportunity to make informed decisions about science funding by access to grant data and peer organization activities, which would previously have been available to large funding organizations and out of their reach. ÜberResearch has set aside resources to support the small funders. The offer will be on a 'first come first served' basis – allowing to add up to ten small funding organizations per month.  It will also set up a snowball training system, whereby each participant funder commits to train others who wish to benefit from the scheme.
Dr. Harriet Kotsoris, Chief Scientific Officer, Lyme Research Alliance (LRA), Stamford, Connecticut: "For smaller funders like the LRA it is even more critical to have information about the most recent research funding globally available – to be able to direct our focused resources to the most promising and innovative research which did not yet receive sufficient funding. The search and analytical capabilities of Dimensions analyzing a global grant portfolio will help us fund the most innovative researchers. We welcome the ÜberResearch initiative to provide access for small funders free of charge – I'm sure that a lot of them will take the Über team up on their initiative, like we have.
Annette Thomas, CEO of Macmillan Science & Education: "It's an honor to open up this valuable resource to small scientific funders, which are often largely staffed by volunteers with a personal or familial desire to propel research in an area they are passionate about. These funders care deeply about picking the right projects with limited budgets, and seeking out the very best advisers and reviewers.  They also want to monitor global activity in their focus area.  The challenge is that they don't have the funds, the staff, or the budget to pay for this information."
Stephen Leicht, Managing Director of ÜberResearch: "Deciding on the best way to spend funds for scientific research is like placing a bet on limited information. Access to Dimensions makes the information knowledge gap narrower by pulling together the project portfolios from various science funders – providing insights in the 'bets' of other funders decision makers.
– See more at: http://se.macmillan.com/Media/News/%C3%9CberShare-initiative-for-small-funders-launched-%E2%80%93-providing-free-access-to-Dimensions/?taxId=145#sthash.O3IfYYka.dpuf