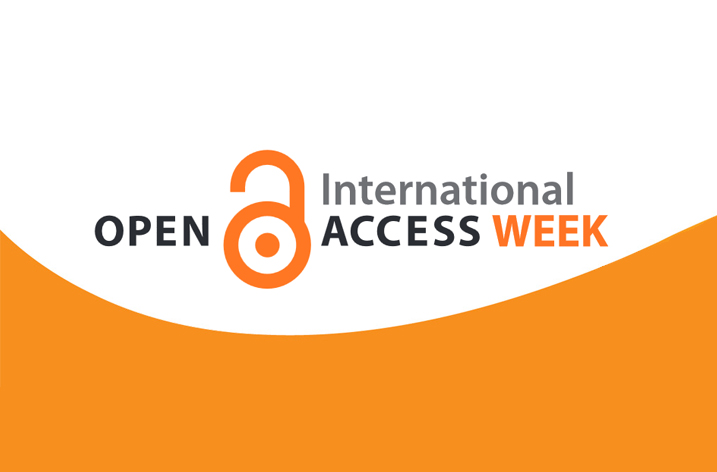 The University of California, Riverside Library will host International Open Access Week 2016, an event that is part of a global effort called Open Access Week. Open Access Week is an opportunity for the academic and research community to learn about the potential benefits of sharing what they've learned with colleagues, and to help inspire wider participation in helping to make "open access" a new norm in scholarship and research.
The Open Access movement is made of up advocates (librarians, publishers, university repositories, etc.) who promote the free, immediate, and online publication of research. The event will be on Tuesday, Oct. 25, in the Orbach Science Library, room 240, from 1-3 p.m. "Open in Action" is the 2016 event theme – the program will provide information on new publishing models, including those based on Open Access and other alternative publishing models for faculty. The panel at UC Riverside will discuss, "Challenges of Open Access in the Digital Age."
"We organized this panel to provide a thoughtful discussion space for these emerging open access models and show how faculty can benefit from wider and more visible distribution of their research articles," said Rhonda Neugebauer, the Open Access coordinator at UCR. "We will also discuss UCR's current Open Access discount and waiver agreements, and ways the library can assist faculty to increase the citing and impact of their research."
The program includes:
Gabriel J. Gardner, senior assistant librarian for criminal justice, linguistics and Romance, German, and Russian Languages and Literatures at the California State University, Long Beach. Gardner will discuss the guerilla open access movement.
Alison Scott, associate university librarian for collections and scholarly communication at UCR, who will address the significance of transformative scholarly publishing projects and best practices.
Kent LaCombe, water resources librarian at UCR, who will talk about how librarians at the University of Nebraska, Lincoln fostered high publication deposit rates called "Digital Commons." This helped faculty deposit their scholarly articles into their own institutional repository.
The program will conclude with a presentation from three UCR librarians, Kat Koziar (engineering), Tiffany Moxham (medicine), and Michele Potter (engineering), who will provide an update on UCR's Open Access discount and waiver agreements, and a brief look at emergent open access publishing models.
This will be the seventh International Open Access Week program hosted by the UCR Library. Those interested in attending should visit: openaccess2016.eventbrite.com. The event is free and open to the public. Light refreshments will be served.