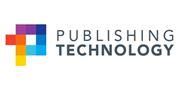 Publishing Technology plc today announced the latest signing for its pub2web platform to build the United Nations eCollection.
One of Publishing Technology's core solutions, pub2web provides custom web platforms, tailor made to any business model and any type of content.  Louise Tutton, Chief Operating Officer of Publishing Technology's Online Division, comments, "With 40 new agreements so far this year, we are continuing to build on the success of our state-of-the-art solutions to the unique challenges of digital publishing.  The new United Nations eCollection will take full advantage of the powerful combination of semantic web technologies and sophisticated information commerce capabilities available within the pub2web platform as standard. This combination allows for ease of breaking down content silos and moving away from the traditional containers of journals, books and reference works while allowing publishers to experiment with new business models (such as Patron-Driven Acquisition) and to deliver an enriched user experience."
The United Nations eCollection will be built on a custom interface on the pub2web platform that will allow cross searching, discovery and sales via pay-per-view or by subscription for over 1,500 publications produced by the international organization, and all new and forthcoming titles, including e-books, reports, periodicals and selected grey literature.
The United Nations eCollection will benefit library customers and patrons in higher education institutions, as well as commercial and individual end-users with centralized delivery of online content.
Valentina Kalk in the Department of Public Information of the United Nations commented, "Delivering a wealth of titles and serial publications to our readers worldwide via a single multilingual online platform is very exciting. It is increasingly important that we make information more discoverable and searchable in the easiest and most environmentally-friendly ways possible. Publishing Technology has the expertise to deliver this for us and we very much look forward to working with them in this venture."