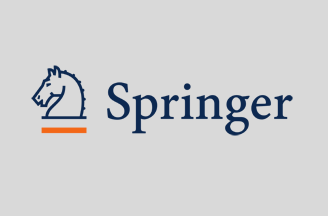 Springer and the Universidad de Costa Rica in San Jose announced a major deal that amounts to tens of thousands of eBook titles for researchers, students, faculty and library patrons of the university. The agreement is for five years, and consists of both the backlist and current titles going forward
A major goal of the agreement was to fill in content gaps at the university, as well as secure new titles going forward. In the end the deal was signed for five years and includes the backlist of eBooks for 2011, 2012 and 2013, secures access to all new Springer eBook content until 2017, and includes all subject collections. Both organizations heralded the deal as a landmark agreement.
"In addition to the important, high quality content we will now be able to provide for our researchers and students, this deal also fits perfectly with the overall strategic direction of our university," remarked María Eugenia Briceño Meza, Director of the Library Systems of the Universidad de Costa Rica. "Given the five-year strategic plan set out by our university administrators, and our search for a sustainable model, we are incredibly happy with this agreement and look forward to working with Springer for many years to come.
Maria Lopes, Springer's Vice President of Library Sales for Latin America said, "Our goal is to continuously work with our customers to find ways of getting them the content that fits the needs of those who work, study and research at their schools. I know that we did so in the case of the Universidad de Costa Rica, and we are excited to work with other institutions in the region to get them Springer's eBook content."