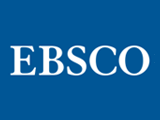 South Africa's University of Johannesburg has implementedEBSCO Discovery Service™ (EDS) from EBSCO Information Services (EBSCO) via Encore Duet, Innovative's discovery solution. The university chose EDS for a simplified and streamlined search and for the relevant results found in EDS searches.
The university was pleased with the ease of implementation and EBSCO's customer support. Janina van der Westhuizen, a librarian at the university, says, "The EDS rollout was done seamlessly with no negative impact to our users. We are pleased with the excellent support from EBSCO during and after implementation."
Librarians at the University of Johannesburg were also impressed with EBSCO's commitment to work with publishers in order to make more resources available in EBSCO Discovery Service. According to van der Westhuizen, the university expects 100 percent of its databases to become searchable in EDS. Also, with this discovery implementation, many of the university's leading e-journal publisher packages will be easily accessible in the EDS results list through EBSCO's linking technology.
EBSCO Discovery Service creates a unified, customized index of an institution's information resources, and an easy, yet powerful means of accessing all of that content from a single search box-searching made even more powerful because of the quality of its relevance and value ranking technology.