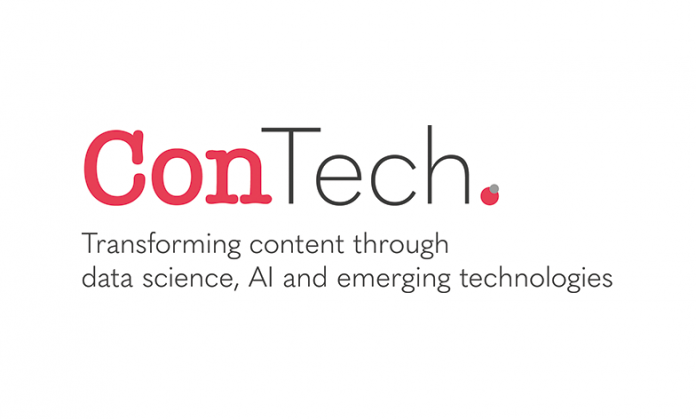 Our insightful series of webinars at 4.30pm BST each Wednesday continues
Making Better Science Easier – Dr Leslie McIntosh CEO Ripeta, Wednesday 8th July
"Open science is important, but it is also hard. Unfortunately, "hard" has often meant that scientific quality checks are both slow and inadequate, falling in an unsatisfactory middle ground between two opposing goals. Currently, it can take months or years publish the results of one's research, yet the lengthy peer review process does not guarantee that science will be open, transparent, and reproducible.

In this presentation "Making Better Science Easier", Dr. McIntosh will walk through recent improvements in scientific publishing. She will specifically highlight how policy affects practice and how to simultaneously increase the speed and accuracy of quality checks."

Join us and Leslie McIntosh from Ripeta for this fantastic webinar on Wednesday. – register to attend free on our website www.contechlive.com
Why Knowledge Graphs are Important for Scholarly Publishing – Haris Dindo Chief Data Scientist Yewno. Wednesday 15th July
Over the past 30 years, we have been living in the Information Economy. Valuable content is proliferating at an unprecedented rate. However, information is fragmented, making it nearly impossible for humans to gather, read, and process every valuable piece of information that is relevant to them.
AI is now expected to be the main driver of productivity and economic growth for at least the next 20 years. For publishers, this is extremely important as the ability to locate and market content can impact their bottom lines. Knowledge Graphs are becoming increasingly important in understanding data that is continuously growing and changing. Essentially, their dynamic nature keeps pace with data evolution.
In this session, Yewno's Chief Data Scientist, Haris Dindo, will talk about the dynamic significance of knowledge graphs and their fluid nature in managing scholarly content.
Register to attend free on our website www.contechlive.com
ConTech.Live – The unfolding evolution of the content business. It is more important than ever to move with the times and the ConTech.Live team is helping make sure the best content is coming your way.
You'll find more information about all our events at https://www.contechlive.co.uk/