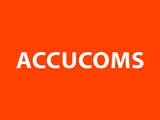 An updated white paper for publishers entitled, "Selling to Academic and Corporate Libraries in Latin America," is now available for download.
Publishers attempting to sell to Latin American libraries face very different challenges to those selling within Europe and North America. These emerging markets require different sales and marketing techniques in order to be successful.
Our  updated white paper guides publishers in their selling endeavors. The report includes the results of surveys and phone interviews conducted with librarians from Brazil, Colombia, Chile, Mexico, Costa Rica and Argentina. It provides an economic overview of the region, the market potential to sell to libraries and some key findings and suggestions.
Key Findings of the White Paper
The report found that the most common resources available in Latin American libraries at present are print books, following by journals, databases and e-books. Even though physical books still dominate, the surveys conducted show that at most institutions more e-journals than print journals are now part of library collections. Access to online databases and digital archives by libraries is already very prominent.
The report also discusses the resources that libraries plan to add to their collections, the preferred format of resources, library budget trends, preferred methods of communication with publishers, preferred offers and incentives from publishers, as well as the level of customer service appreciated by libraries. Recommendations for publishers in light of these key findings are also provided.
We encourage you to read our white paper, and as your direct link to libraries in the Latin American region, contact us should you wish to learn more about these business opportunities.
Download the White Paper
You can access the full white paper at the following link: http://bit.ly/1l3hTYH.
Download the Infographic
In conjunction with the above-mentioned white paper, we have also published a corresponding infographic for publishers, "How to Sell to Academic and Corporate Libraries in Latin America 2014."  You can view this infographic below and save it for your own reference.
Should you wish to, you can also publish our infographic on your blog or website. Please ensure that you create a link back to our website as a courtesy to us.
– See more at: http://www.accucoms.com/news/new-infographic-and-white-paper-for-publishers-selling-academic-and-corporate-libraries-latin-america/#sthash.0SYMoiXu.dpuf