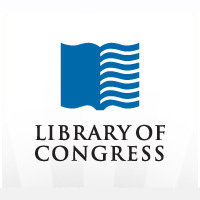 The Library of Congress on Oct. 20 will present "Preservation Roadmaps for the 21st Century: Transitioning to a Digital Future," a symposium to address the challenges facing cultural heritage institutions as they balance the preservation needs of legacy collections with the growing and complex demands presented by the collection of converted and born-digital assets.
The day-long program, organized by the Library's Preservation Directorate, will be held from 9 a.m. to 3:30 p.m. on Thursday, Oct. 20, in Room 119 on the first floor of the Thomas Jefferson Building, 10 First St. S.E., Washington, D.C.
Presenters at the symposium will include senior managers from the U.S. National Archives and Records Administration, Smithsonian Institution, National Park Service, Library of Congress, the Council on Library and Information Resources, and various foundations.
Collection and project managers, developers, caretakers and funders are invited to register for the symposium. Program and registration information can be found atwww.loc.gov/preservation/outreach/symposia/transition/.
"Transitioning to a Digital Future" is the final program in the three-part series "Future Directions Symposia." The series began in October 2010 with "Understanding the Physical Environment," which was followed in March 2011 with "Assessing Options for Large Collections."
The Library of Congress continues to balance the preservation of legacy collections with the growing need to provide remote and electronic access to converted and born-digital resources. The Library has participated in and led many initiatives in this arena, ranging from the Heritage Health Index survey of national collections to surveys of digital readiness. Like many other cultural stewards, the Library stands on a precipice as it strives to balance resources against the needs of clients, constituents and collections.
The Oct. 20 symposium is sponsored by the Library's Preservation Directorate and the Council on Library and Information Resources (CLIR). Additional support is provided by the Foundation of the American Institute for Conservation (FAIC).
The mission of the Library's Preservation Directorate is to assure long-term, uninterrupted access to the intellectual content of the Library's collections, either in original or reformatted form. The directorate coordinates and oversees all Library-wide activities relating to the preservation and physical protection of Library materials. For more information, visit www.loc.gov/preservation/.
CLIR has been a leader in fostering the management and expansion of the public's access to digital and non-digital information. CLIR was created in 1997 as an independent, nonprofit organization through the merger of the Council on Library Resources and the Commission on Preservation and Access.
The Library of Congress, the nation's oldest federal cultural institution and the largest library in the world, holds nearly 147 million items in various languages, disciplines and formats. The Library serves the U.S. Congress and the nation both on-site in its reading rooms on Capitol Hill and through its award-winning website at www.loc.gov.