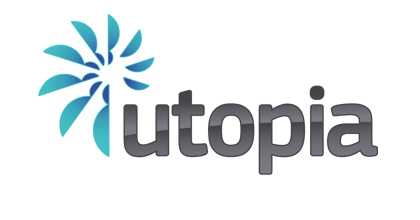 Lost Island Labs Ltd (LIL) have, in collaboration with Academic Concept Knowledge Ltd (AQnowledge), released version 2.0 of the Utopia Documents web-enabled PDF-reader for scientific content. It is freely downloadable from http://utopiadocs.com and currently available for Mac and Windows, with a Linux version coming soon.
The Utopia Documents PDF-reader bridges the 'linkability gap' between HTML and PDF, and makes the latter just as easily linked-in to the Web as the former (as long as you are online, of course). Utopia Documents allows readers, if they so wish, to experience dynamically enriched scientific articles. Utopia Documents is publisher-independent and is providing 'article-of-the-future-like' enrichment for any modern PDF (bitmap-only image scans excepted – they can be read with Utopia Documents, but without the enrichment features).
'Enrichment' means easy link-outs, directly from highlighted text in the PDF, to an ever-expanding variety of data sources and scientific information and search tools. It means – for articles from participating publishers – the possibility to export any tables into a spreadsheet format, and a 'toggle' that converts numerical tables into easy-to-read scatter plots. It means Altmetrics, whenever available, that lets the reader see how articles are doing. It means a comments function that lets researchers (and students) carry out relevant discussions that stay right with the paper, rather than having to go off onto a blog somewhere. It means being able to quickly flick through the images and illustrations in an article.
With Utopia Documents, publishers and libraries can offer enriched scientific articles just by encouraging the scientists and students they serve to use the free Utopia Documents PDF-reader, and so make more of the scientific literature at hand. Utopia Documents is truly free – registration is only needed if one uses the comments function (for reasons of maintaining the integrity of scientific discourse, Utopia Documents does not allow anonymous comments).
Some journals, such as the Biochemical Journal published by Portland Press, and those published by the Royal Society of Chemistry, provide extra tags in their PDFs that enable Utopia Documents to extend its functionality even further, for instance by rendering pictures of protein structures into dynamic, rotatable, manipulable 3D formats. Publishers who wish to do the same or introduce similar features are encouraged to take up contact with us at info@utopiadocs.com.
Utopia Documents is usable in all scientific disciplines, but its link-out resources are currently especially optimized for the biomedical/biochemical spectrum.