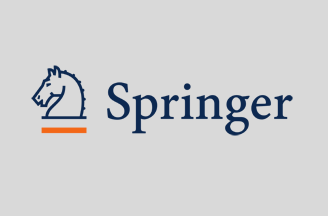 Today, Springer announced that the Waseda University Library, Shinjuku-ku, Tokyo, Japan, acquired the English-language Springer Book Archives (SBA). Members of the university community now have online access to Springer content dating back to 1842 via SpringerLink (link.springer.com), Springer's online platform. This is the first such purchase, not only at a Japanese university or research institute, but in all of Asia.
The SBA is an eBook collection of newly digitized historic titles published by Springer since its foundation. Currently, the English collection comprises more than 43,000 eBooks, which will increase to 50,000 when the SBA project is completed at the end of 2013 as planned. "Counting the German-language books, which are also being added, 100,000 significant scientific works will be available, preserving the scholarly record and linking the past, present and future of research," said Olga Chiarcos, Director of Production for Germany, and project manager for the SBA.
This unprecedented collection of historic scholarly content is available without digital rights management and allows for full-text searchability. The eBooks offer a wide variety of reading options since they can be used across devices, and can even be ordered through print on demand (POD). By offering a POD option for most of the titles, Springer is also bringing books unavailable for decades back to bookshelves.
"We are thrilled to be able to add the SBA to the Springer content that we already offer to students, researchers and faculties at our university and library," said Makoto Nakamoto, the administrative director of Waseda University Library. "We are also proud to be the first university in Asia to offer such an extensive amount of historical content, and we imagine that there will be high demand for such a useful resource across the region."
When Springer launched its first eBook collections in 2006 (containing books published since 2005), Waseda University Library acquired all collections, in all disciplines. With the purchase of the SBA, all English titles from Springer, ranging from rare books that were out-of-print in the past, to titles just published, will be available at the Waseda University Library.