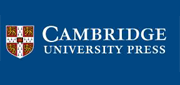 Cambridge University Press has announced that it will publish the leading journal 'Medical History' from January 2012. 'Medical History', an international journal for the history of medicine and related sciences, is embarking on an exciting new journey with Cambridge Journals.
'Medical History' will be Cambridge's flagship journal in the history of medicine, related sciences and health and will offer authors an open access route, as well as flexible options for archiving. The journal's editorial office has moved to the Centre for Global Health Histories at the University of York, which is housed within its Department of History.
Simon Ross, Managing Director of Cambridge Journals, said: "We are privileged to have been entrusted with 'Medical History's' future and we look forward to working with the dedicated editorial team to bring 'Medical History' to a wider global audience.
"We can offer 'Medical History' a bright future as part of one of the world's leading academic history journals lists and extend to them the best in platform technology."
The Wellcome Trust has a long history of supporting the journal 'Medical History' and warmly welcomes the agreement.
Clare Matterson, Director of Medical Humanities and Engagement at the Wellcome Trust, said: "We are pleased to have worked with Cambridge University Press to secure the future of this important resource for the medical history community. Exploring medicine in its historical and cultural contexts is an important part of our mission and we look forward to furthering the understanding of medicine with historical studies of the highest quality."