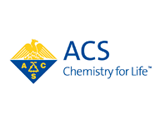 Nobel laureate Mario J. Molina, Ph.D., a 42-year member of the American Chemical Society (ACS), the world's largest scientific society, is among 16 individuals named by President Obama to receive the nation's highest civilian honor — the Presidential Medal of Freedom.
Other recipients of the 2013 award, which will be presented at a White House ceremony later this year, include former President Bill Clinton; Ben Bradlee, of Washington Post-Watergate fame; baseball great Ernie Banks; country music legend Loretta Lynn; and Oprah Winfrey.
Established 50 years ago by President John F. Kennedy, the award recognizes meritorious contributions to the security or national interests of the United States, to world peace, or to cultural or other significant public or private endeavors.
"The Presidential Medal of Freedom goes to men and women who have dedicated their own lives to enriching ours," President Obama said in announcing the awards. "This year's honorees have been blessed with extraordinary talent, but what sets them apart is their gift for sharing that talent with the world. It will be my honor to present them with a token of our nation's gratitude."
ACS president Marinda Li Wu, Ph.D., congratulated Molina on behalf of the ACS' more than 163,000 members.
"The National Medal of Freedom recognizes individuals whose extraordinary talent has enriched society," Wu said. "Mario Molina has done that in so many ways. Molina demonstrated how an immigrant to the United States could make Nobel Prize-stature contributions to science. He later helped to raise awareness about global climate change among news media, the public and policy makers. We are proud of him, and offer our congratulations to Mario and his family.
Molina, a Mexican immigrant, has been an active ACS member, attending ACS National Meetings & Expositions, organizing and participating in symposia and diversity activities. "ACS membership and participation are truly valuable to me," he has said. "Membership keeps me in touch with my peers and aware of exciting research." Molina's ACS honors include the 1998 ACS Award for Creative Advances in Environmental Science and Technology.
He shared the 1995 Nobel Prize in Chemistry with F. Sherwood Rowland, Ph.D., and Paul J. Crutzen, Ph.D., for helping save the world from the consequences of ozone depletion. Molina is with the University of California, San Diego. He is also director of the Mario Molina Center for Energy and Environment and is a member of the President's Council of Advisors on Science and Technology.
In the 1970s and 1980s, Molina, Rowland and Crutzen established that substances called CFCs in aerosol spray cans and other products could destroy the ozone layer. The ozone layer is crucial to life on Earth, forming a protective shield high in the atmosphere that blocks potentially harmful ultraviolet rays in sunlight. After a "hole" in that layer over Antarctica was discovered in 1985, scientists established that it was indeed caused by CFCs, and worked together with policymakers and industry representatives around the world to solve the problem. The result was the Montreal Protocol, which phased out the use of CFCs in 1996. The Montreal Protocol is known as one of the most successful international agreements.
In the face of widespread opposition from companies that used and made CFCs, Molina and Rowland became scientist-activists. The stakes for Earth and its people were high. Molina has said that they didn't feel it was enough to just report their findings. They had to do something about the situation. He became a crusader for the environment, drawing attention to the effects of CFCs and, more recently, global climate change.
The American Chemical Society is a nonprofit organization chartered by the U.S. Congress. With more than 163,000 members, ACS is the world's largest scientific society and a global leader in providing access to chemistry-related research through its multiple databases, peer-reviewed journals and scientific conferences. Its main offices are in Washington, D.C., and Columbus, Ohio.