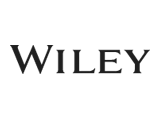 John Wiley & Sons, Inc., a global provider of knowledge and knowledge-enabled solutions that improve outcomes in research, professional practice, and education, announced today that it has acquired SimBioSys Inc., a provider of scientific software tools that facilitate the drug discovery process. Terms were not disclosed.
SimBioSys is a pioneer in the field of computer-aided retrosynthetic analysis where it supports chemists in the challenges of organic synthesis. It was founded in 1996, privately held, and is based in Toronto, Canada.
"Wiley has deep roots in top quality chemistry publishing with high-profile international chemistry society partnerships and extensive chemical databases, journals, books and references," said Steve Miron, Senior Vice President of Wiley's Global Research business. "By combining our traditional published content and databases with machine learning algorithms, we can support chemists in innovative research as they advance world knowledge."
"The acquisition of SimBioSys accelerates the development of Wiley Science Solutions, our integrated suite of workflow tools for researchers," said Dr. Mike Davis, Vice President and Managing Director, Research Innovations "SymBioSys has developed technology that enables the computer to learn organic chemistry. These tools enable chemists working in industry and academia to find new and better ways of synthesizing target compounds, saving them time and money."
The SimBioSys ARChem Route Designer is an expert system that helps chemists design viable synthetic routes for target molecules. ARChem's knowledge of organic chemistry is automatically derived from reaction databases such as Wiley's CIRX Reaction Database.