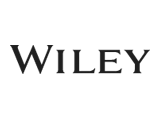 John Wiley & Sons, Inc. and the American Neurological Association (ANA) announced today a partnership to launchAnnals of Clinical and Translational Neurology, a new online-only, open access journal.
Annals of Clinical and Translational Neurology will publish original research and scholarly reviews focused on the mechanisms and treatments of diseases of the nervous system; high-impact topics in neurologic education; and other topics of interest to the clinical neuroscience community.
The journal is supported by Annals of Neurology, which is owned by the ANA; co-sponsored by the Child Neurology Society; and published by Wiley. With a 2013 Impact Factor of 11.193, Annals of Neurology is among the most prestigious peer-reviewed clinical neurology journals worldwide. The high selectivity of Annals of Neurology will support the development of Annals of Clinical and Translational Neurology and provide global community of researchers and clinicians with a dynamic outlet for scientific and clinical content.
"We are extremely excited to offer a journal that taps into the extraordinary clinical and translational science that is being conducted in our neurology departments across the world," said ANA President Eva L. Feldman, MD, PhD, the Russell N. DeJong Professor of Neurology at the University of Michigan. "By offering an open access journal, the ANA can provide another publishing platform for investigators committed to understanding and treating disorders of the nervous system. Ultimately that benefits both the fields of neuroscience and neurology and will lead to the development of new and much needed therapies."
John "Jack" Kessler, MD, has been appointed Editor-in-Chief of Annals of Clinical and Translational Neurology. Dr. Kessler is the Ken and Ruth Davee Professor of Stem Cell Biology at Northwestern University.
"I am honored and excited to have been chosen to be the editor of this new journal," Kessler said. "Open access publication of clinical and scientific advances is becoming more common for biomedical research. The creation of Annals of Clinical and Translational Neurology as a partner journal to the Annals of Neurology is a timely and exciting new venture that should greatly enhance the rapid dissemination of high quality research."
"Wiley has published Annals of Neurology since 2001 and we greatly value our long-standing and highly successful partnership with the ANA," said Shawn Morton, Journal Publishing Director for Medicine at Wiley. "We are highly optimistic that Annals of Clinical and Translational Neurology will provide a timely means to further extend and develop this much-valued relationship."
The journal will publish articles under a Creative Commons License enabling authors to be fully compliant with open access requirements of funding organizations where they apply. All articles will be published open access on Wiley Online Library and deposited in PubMed Central immediately upon publication.
A publication fee will be payable by authors on acceptance of their articles. Authors affiliated with, or funded by, an organization that has a Wiley Open Access Account can publish without directly paying any publication charges.
Annals of Clinical and Translational Neurology is available at www.annalsctn.org.