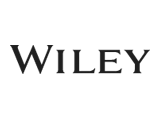 John Wiley and Sons, Inc., and the British Society for Nanomedicine announced today the launch of a new open access publication, the Journal of Interdisciplinary Nanomedicine.
The Journal of Interdisciplinary Nanomedicine (JOIN) is an international, peer-reviewed journal that aims to provide truly interdisciplinary nanomedicine research. JOIN will contain evidence-based outputs with high-level contributions from at least two sciences and embraces submissions from all relevant fields.
The journal joins Wiley's portfolio of nanotechnology journals with the support of many respected titles, including: Advanced Materials, Advanced Functional Materials, Advanced Healthcare Materials, Macromolecular Bioscience, and Small. JOIN is one of the first open access journals to offer interdisciplinary research specific to nanomedicine.
"The research published here will impact the future of healthcare and nanotechnology," said Rachel Burley, Vice President and Director of Open Access at Wiley. "Wiley is excited to partner with the British Society for Nanomedicine to publish groundbreaking research in this important area."
"Nanomedicine is implicitly interdisciplinary and cannot progress through to meaningful patient benefits without effective collaborations drawing on a wide range of science areas. The British Society for Nanomedicine is delighted to be working with Wiley to provide a new journal which that aims to deliver our shared vision of providing a vehicle that fully reviews and recognizes the input from multiple disciplines" said Andrew Owen, a co-editor-in-chief for JOIN and a Professor of Pharmacology at the University of Liverpool.
Andrew Owen is also Chair of the British Society for Nanomedicine and a fellow of the Society of Biology. Andrew's recent research focuses on addressing translational barriers for various nanotechnologies being applied to treatment of infectious diseases. The journal has been co-founded with Professor Steve Rannard (University of Liverpool, UK), Professor Si-Shen Feng (National University of Singapore, Singapore and The Second Military Medical University, China) and Dr Raj Bawa (Rensselaer Polytechnic Institute, Troy, New York and Bawa Biotech LLC, Ashburn, VA).
All articles in JOIN will be published under the Creative Commons Attribution (CC-BY) License on Wiley Online Library. Authors with open access mandates from funders will be fully compliant when publishing with this journal. A publication fee will be payable by authors on acceptance of their articles. Authors affiliated with, or funded by, an organization that has a Wiley Open Access Account can publish without directly paying any publication charges.
The journal is open to submissions now and plans to publish the first issue online in Fall 2015. For more information, visitwww.JOINjournal.com.