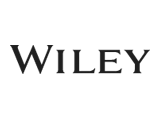 John Wiley & Sons, Inc., today announced a continued increase in the proportion of its journal titles indexed in the 2014 release of Thomson Reuters Journal Citation Reports® (JCR).  A total of 1,202 Wiley titles (approximately 70%) were indexed, up from 1,193 in the 2012 JCR, and including 13 titles which have been indexed for the first time.
Wiley journals were indexed in 217 of 232 JCR subject categories. Of these, 27 Wiley journals achieved a top category rank, up from 25 in 2012 while 193 titles are placed within the top 10% of their subject category.
Highlights
1,202 Wiley journals now have an Impact Factor
27 Wiley journals received a top category rank, up from 25 in 2012
244 Wiley Journals achieved a top ten category rank
Wiley titles now account for the largest share of journals in 42 categories
CA – A Cancer Journal for Clinicians, a Wiley published journal, continues to have the highest Impact Factor in the JCR.
Wiley's portfolio continues to be strong across both science and social sciences with Wiley journals accounting for the largest share of journals, citations and articles across 17 categories. In the Social Science JCR Wiley journals accounted for the second largest proportion of journals, citations and articles overall.
"We are delighted with this performance," said Steve Miron, Senior Vice President, Global Research. "We are proud to work with dedicated editors, society partners and Wiley colleagues whose commitment to quality and excellence in research is reflected in these results."
The Advanced Materials portfolio continues its strong performance.  Advanced Healthcare Materials received its first Impact Factor of 4.880 this year while Advanced Energy Materials recorded stellar growth to 14.385 (+43.23%).  Advanced Materials maintained its outstanding position with a new Impact Factor of 15.409 (up from 14.829), following a meteoric rise in recent years and is furthermore listed in six different ISI categories. Advanced Functional Materials achieved its highest ever Impact Factor of 10.439.
CA – A Cancer Journal for Clinicians maintains the highest Impact Factor in the JCR. Published on behalf of The American Cancer Society, this journal was the first to achieve an Impact Factor over 100 and has this year broken its own record with a score of 162.500.
Human Resource Management Journal took the first place ranking in Industrial Relations & Labor increasing by 56% from 1.558 to 2.423 while Journal of Finance retains the number one position in Business and Finance, jumping from 4.333 to 6.033.
Water Resources Research increased by 18% taking the number one spot in Limnology (3.709) while Paleoceanography(3.918) increased by 19% retaining the number one position in Paleontology. Both journals are published by Wiley on behalf of the American Geophysical Union.
82% of the journals published out of our Asia-Pacific offices now have an Impact Factor, including the following top ten ranked journals: International Journals of Mental Health Nursing, Drug and Alcohol Review, Australian Grape and Wine Research and Australian Journal of Agricultural and Resource Economics. International Review of Finance also received its first Impact Factor in 2013.
Impact factors are a metric that reflect the frequency that peer-reviewed journals are cited by researchers, and are often used as a tool for evaluating a journal's quality.
Wiley publishes on behalf of more societies and professional associations than any other publisher.
Highlights in Physical Sciences:
Seven publications rank at number one in their category this year, these include Journal of the Royal Statistical Society Series B: – Statistical Methodology (Statistics & Probability) with a 19% increase to 5.721, Communications on Pure and Applied Mathematics (Mathematics/3.080) as well as  The Journal of the American Ceramic Society (Ceramics) which is ranked number one for both Impact Factor (2.428) and total cites (32,763). Physical Sciences titles also ranked at number one include: Acta Crystallographica D (Crystallography/7.232), International Journal of Energy Research (Nuclear Science & Technology/2.737) and WIREs Computational Molecular Science (Mathematical and Computational Biology) which saw a 58% increase to Impact Factor 9.041. Computer-Aided Civil & Infrastructure Engineering retains the number one ranking across the following categories: Construction & Building Technology, Civil Engineering and Transportation Science & Technology with an impact factor of 5.625.
Three recently launched chemistry journals showed strong first Impact Factors: ChemPlusChem with an inaugural Impact Factor of 3.242, ChemistryOpen scored 2.938, the highest Impact Factor for an open access general chemistry journal in the multidisciplinary categoryand Asian Journal of Organic Chemistry with a first Impact Factor of 2.292. Notable increases also include Chemical Engineering and Technology (+59%/2.175) and The Chemical Record published on behalf of the Japanese Chemical Society which recorded an all-time high Impact Factor of 5.577 (+27%). Overall chemistry journals also continue to occupy leading rankings: Medicinal Research Reviews ranks number two in Medicinal Chemistry with an Impact Factor of 8.131 and Mass Spectrometry Reviews continues to rank at number two in Spectroscopy with an Impact Factor of 8.053.
Further notable increases include Environmetrics (+36%/1.486), International Statistical Review (+66%/1.190), Laser & Photonics Reviews (+17%/9.313) and Wind Energy (+78%/2.556). Progress in Photovoltaics (+26%/9.696) nowranks in the top ten of Physics, Applied, while the International Journal of Applied Glass Science built upon its first ever Impact Factor in 2012 (+10%/1.710) and ranks now number five in Ceramics. Journal of Advanced Transportation increased by 156% to 1.878 and moved up 49 places (17/124) in Civil Engineering and entered the top ten in Transportation Science & Technology.
Highlights in Social Sciences and Humanities:
Wiley publishes 428 ranked titles within the Social Science JCR categories and 18% (76 titles) are ranked within the top ten of their respective categories, achieving 93 top ten rankings.  Wiley publishes the top ranked journal in eight of the Social Science JCR categories, including Business, Finance; Criminology & Penology; Health Policy & Services and Industrial Relations & Labor.  17% of the Social Science JCR total citations received in 2013 were to Wiley published titles.
Six titles received an Impact Factor for the first time in 2013 including International Review of Finance, Journal of Contingencies and Crisis Management, Learning Disabilities Research & Practice and Quantitative Economics. Social Issues and Policy Review received its first Impact Factor in 2013 and entered the Social Issues subject category within the top twenty.
Wiley's Social Sciences and Humanities titles received several notable increases, including Journal of Neuropsychologywhich increased its Impact Factor by 57% from 2.438 in 2012 to 3.818 in 2013, climbing twelve ranking positions in Psychology, Experimental to be ranked seven. Wiley publishes three of the top five journals in the Psychology, Developmental subject area with Journal of Child Psychology And Psychiatry, Autism Research and Developmental Science increasing their Impact Factor's by 5%, 14% and 18% respectively. Nine Wiley published journals saw their 2013 Impact Factors double, including World Englishes, International Insolvency Review and Policy Studies Journal.
Highlights in Life, Earth and Environmental Sciences:
Of the 290 Life Sciences journals indexed in the Journal Citation Reports this year, 74 achieved a top ten ranking within at least one subject category, with 92 top ten rankings overall.  Wiley Life Science journals were ranked number one within 7 JCR subject categories including: Paleontology, Limnology, Neuroimaging, Fisheries, Biodiversity & Conservation, Geography, Physical and Zoology.
Two Life Science journals have received their first Impact Factor this year, Entomological Research and Wiley Interdisciplinary Reviews-Developmental Biology.
The WIRES (Wiley Interdisciplinary Reviews) portfolio continues to go from strength to strength with WIREs Climate Changeincreasing 27% from 3.462 to 4.401 and Wiley Interdisciplinary Reviews-Developmental Biology receiving its inaugural Impact factor this year (1.414). WIRES titles now have seven journals indexed in JCR.
There were strong performances in Meteorology & Atmospheric Sciences with the open access title Journal of Advances in Modelling Earth Systems moving up three places and  now ranked fourth in the category  (+25%/5.149) and Quarterly Journal of the Royal Meteorological Society (+54%/5.131) moving up eight places and now ranked fifth.
Fish and Fisheries which achieved an Impact Factor of 8.755 retained its position as the number one ranking journal in Fisheries.
Highlights in Health Sciences:
Seven journals are ranked number one in their category this year. These include: CA – A Cancer Journal for Clinicians with an Impact Factor of 162.500; Addiction with an Impact Factor of 4.596; Addiction Biology with an Impact Factor of 5.929;Psycho-oncology with an Impact Factor of 4.044; Medical Education with an Impact factor of 3.617; American Journal of Transplantation with an Impact Factor of 6.19; for the first time, Head and Neck is number one in its subject area with an Impact Factor of 3.006.
Other highlights include: Alimentary Pharmacology & Therapeutics (+20.9%/5.478) which is now in the top ten for Gastroenterology/Hepatology; the British Journal of Obstetrics & Gynecology (+3%/3.862) ranking it 6th of 78 journals in the subject area and the European Journal of Heart Failure which jumped from 17 to 10 in the Cardiac & Cardiovascular Systems category (+25%/6.577) making it the number one Heart Failure journal in the category. Other notable inclusions areArthritis & Rheumatology; Arthritis Care & Research, both which remain in the top ten of the Rheumatology category andWorldviews on Evidence-Based Nursing which has jumped to number two in the nursing category.
Wiley is the leading Publisher in Dentistry, Oral Surgery and Medicine with 24 out of 82 titles (approximately 30%).  Fifteen titles increased in Impact Factor with five journals in the top ten, these include: Journal of Clinical Periodontology (3),Clinical Oral Implants Research (4), Molecular oral microbiology (7), Peridontology 2000 (6) and Clinical Implant Dentistry and Related Research (9).
Wiley is also the leading publisher in the Veterinary Sciences category with 23 out of 129 journals, four of which are ranked in the top ten. Transboundary and Emerging Diseases is now the second ranked journal in this category with an Impact Factor of 3.116.
Journal of the American Heart Association's one year Impact Factor is 2.882 and is ranked 47th among 125 journals in the Cardiac & Cardiovascular Systems subject category. An open access title, JAHA received a special one year Impact Factor based on citations in 2013 to articles published in 2012 (the journal's first year of publication).