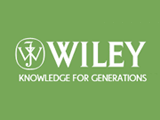 John Wiley & Sons, Inc., today announced the launch of Energy Science & Engineering as part of the Wiley Open Access publishing program. The journal provides authors with a new platform for the rapid dissemination of the latest energy research and will be published in collaboration with the Society of Chemical Industry (SCI).
Energy Science & Engineering aims to facilitate collaboration and spark innovation in energy research and development. Due to the importance of this topic to society and economic development, the journal will give priority to quality research papers that are accessible to a broad readership and discuss sustainable, state-of-the art approaches to shaping the future of energy.
Energy Science & Engineering is the latest addition to Wiley's portfolio of energy journals and will benefit from relationships with titles including Progress in Photovoltaics: Research & Applications (IF 5.7), Biofuels, Bioproducts and Biorefining (IF 4.7) and International Journal of Energy Research (IF 2.1).
"We are particularly proud to partner with SCI in this venture. The new journal will cover all energy research, from wind energy, photovoltaics and biofuels, to nuclear energy, power engineering and clean technology for fossil fuels," said Jon Walmsley, VP & Managing Director, Physical Sciences & Engineering, Wiley. "Wiley aims to support researchers by connecting them to their peers, funding bodies and the wider scientific community."
"Energy is one of SCI's main societal themes and Energy Science & Engineering further strengthens our portfolio of international scientific journals in this area," said Joanne Lyall, Executive Director of SCI. "We strongly encourage interdisciplinary learning and believe that the connection between science and engineering will prove particular valuable to stimulate innovation.
"Energy Science & Engineering not only offers those who contribute to this vitally important sector a new outlet for their research but also recognizes the growing importance of open access journals in the dissemination of high quality research information."
Professor Tomas Kåberger, from Chalmers University of Technology, Sweden, has been appointed Editor-in-Chief, alongside a growing list of editorial board members. Professor Kåberger earned his PhD in Physical Resource Theory and has held leading positions in the energy sector. This included Director General of the Swedish Energy Agency, an office he held for three years. He is also Executive Board Chair of the Japan Renewable Energy Foundation.
For more information visit www.energyscienceengineering.com