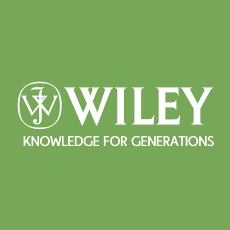 Wiley-Blackwell is pleased to announce a new partnership beginning in fall 2011 with the International Reading Association (IRA) to publish its three journals, The Reading Teacher, Journal of Adolescent & Adult Literacy, and Reading Research Quarterly.
"IRA is excited to continue its commitment to delivering indispensible education resources to its members and is confident that this partnership with Wiley-Blackwell will build upon those traditions and enhance its journal subscribers' experience," said Shannon Fortner, Executive Editor, IRA Publications. "Together, IRA and Wiley-Blackwell aim to expand the reach of our journals and offer technological enhancements that allow for more user customization and interaction such as with tablets and smartphones."
"To have the opportunity to work with the world's largest organization in reading and literacy is very exciting," said Philip Carpenter, Vice-President and Managing Director for Social Sciences and Humanities at Wiley-Blackwell. "We are eager to capitalize on the wealth of material we are honored to publish to make the critical work of reading professionals as rich and rewarding as it can be."
The International Reading Association was founded in 1956 as a non-profit, global network of individuals and institutions committed to the goal of worldwide literacy. With more than 70,000 members, it is the world's leading voice for literacy professionals.
The Reading Teacher serves as a forum for teachers and literacy professionals interested in the teaching of reading to children in the elementary classroom. The Journal of Adolescent & Adult Literacy publishes research on the teaching of reading to adolescents and adults. Reading Research Quarterly is IRA's research journal for those committed to scholarship on questions of literacy among learners of all ages. All three journals are available on Wiley Online Library.