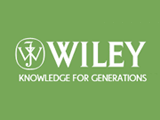 John Wiley & Sons, Inc. congratulates the winners of all the 2012 Nobel Prizes, and is pleased to learn that eight winners have published their work with Wiley. To celebrate the achievements of all Nobel winners, Wiley is making a selection of content from this and past year's winners of Nobel Prizes in all areas free to access until the end of the year.
Sir John B. Gurdon, UK, and Professor Shinya Yamanaka, Japan, were awarded the Nobel Prize in Physiology or Medicine for the discovery that mature cells can be reprogrammed to become pluripotent. Both winners are published Wiley authors; Sir John Gurdon has authored several book chapters on genetics and stem cells, as well as articles in four journals. Professor Yamanaka has written articles in six journals as well as an article to be published in the Encyclopedia of Molecular Cell Biology and Molecular Medicine, coming in spring 2013.
The Nobel Prize in Physics was awarded jointly to Professor Robert J. Lefkowitz and Professor Brian K. Kobilka, of the USA, for studies of G-protein–coupled receptors. Both Professors Lefkowitz and Kobilka have published articles in many Wiley journals, and Professor Lefkowitz has also authored the introductory chapters of two books, including G Protein-Coupled Receptors as Drug Targets: Analysis of Activation and Constitutive Activity, Volume 24.
Professor Serge Haroche, France and Dr. David J. Wineland, USA, were awarded the Nobel Prize in Physics for ground-breaking experimental methods that enable measuring and manipulation of individual quantum systems. Both winners have authored articles for Wiley journals including Fortschritte der Physik and Annalen Der Physik as well as several book chapters.
The Sveriges Riksbank Prize in Economic Sciences in Memory of Alfred Nobel for 2012 has been awarded jointly to Professors Alvin E. Roth and Lloyd S. Shapley, of the USA, for their work on the theory of stable allocations and the practice of market design. Professor Roth has published articles in Wiley's econmic journals, as well as contributing to a series of papers on kidney donation in the American Journal of Transplantation. Professor Shapley has published articles in five journals including four papers in Naval Research Logistics Quarterly, which Professor Roth has also published three papers in.
"We extend our highest congratulations to Sir John Gurdon and Professor Yamanaka, Professors Lefkowitz and Kobilka, Professor Haroche and Dr. Wineland, and Professors Roth and Shapley on this recognition, and are honored to be able to count them among our authors," said Steven Miron, Senior Vice President & Managing Director, Scientific, Technical, Medical, and Scholarly, Wiley. "We are proud to have a long-standing tradition of publishing Nobel Laureates, and this year's winners join over 450 Laureates who have chosen to share their work through Wiley."
Please visit the Nobel Prize pages on Wiley Online Library for access to free content by Nobel winning authors until the end of the year.
For more information on each of the winners' publications, please visit the individual announcements on the Wiley Press Room:
2012 Nobel Prize in Physiology or Medicine awarded to Wiley Authors
Nobel Prize in Physics for 2012 Awarded to Wiley Authors
Wiley Authors Awarded 2012 Nobel Prize in Chemistry
The Sveriges Riksbank Prize in Economic Sciences in Memory of Alfred Nobel 2012 Awarded to Wiley Authors