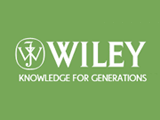 John Wiley, a global provider of content and workflow solutions in areas of scientific, technical, medical, and scholarly research; professional development; and education, announced today a new collaboration with TED, the non-profit devoted to Ideas Worth Spreading, to create and supply instructor materials for their recently launched series of "TED Studies."
To support the demand for integrating TEDTalks into classroom coursework, TED created TED Studies – 21 collections of curated talks, organized into popular academic subject areas. Wiley will commission instructor materials to accompany TED's offering to educators. These materials will be offered at no cost with TED's video content on iTunesU, Wiley.com and other platforms around the world.
"Combining the TEDTalks series for academia with Wiley's high-quality, customized educational materials and expertise creates a powerful new resource for effective, flexible, and personalized teaching and learning," said Stephen M. Smith, Wiley's President and Chief Executive Officer.
Commissioned from leading authors who are specialists in their academic and professional fields, the instructor materials developed for each TED Study will provide teachers with valuable curriculum content. Each set of instructor materials will include contextualizing essays, assignment questions and activities, key debates, experiments, and glossaries relating to the TEDTalks. Links to related content from Wiley and other publishers will be included for lecturers to share with students, or for lifelong learners to interact with directly.
"Our goal is to provide teachers with innovative, engaging resources that can be used to supplement curricula and bring lessons to life," said Logan Smalley, Director of TED-Ed, TED's education-focused initiative. "TED-Ed is committed to lessons worth sharing, and we are thrilled to offer these 21 collections as a new resource – particularly with the perspectives of highly regarded teachers and innovators from Wiley's vast network."
The TED Studies span a wide range of subject areas in which Wiley has a wealth of content and author relationships. The first authors to join the project are:
Prof Cary Cooper, Lancaster University Management School and co-founder of Robertson Cooper – TED Psychology: Understanding Happiness
Prof Tamara Sonn, College of William and Mary – TED Religion: Understanding Islam
Prof Robin Lock and Patti Frazer Lock, St. Lawrence University; Dr Kari Lock Morgan and Dr Eric Lock, Duke University; Dennis Lock, Iowa State University – TED Statistics: Visualising Data
Prof John Kingston, University of Massachusetts – TED Linguistics: Exploring the Evolution of Language
Prof Jeff and Lisa Smith, University of Otago – TED Education: Creative Problem-Solving
Prof Alex Rogers, University of Oxford – TED Marine Biology: Deep Oceans
Prof Tom McPhail, University of Missouri, St Louis – TED Media & Journalism: Covering World News
Prof Patricia Campbell, American Public University – TED Government & Politics: Cyber-influence and Power
Prof Max Boykoff and Dr Kanmani Venkateswaran, University of Colorado, Boulder – TED Environmental Studies: Climate Change
Prof Jose Oscar Mur-Miranda and Prof Ben Linder, Olin College –TED Design+Engineering: Ingenuity in the Developing World
Prof Jeff Forshaw, University of Manchester and Dr Peter Millington, University of Sheffield—TED Physics: The Edge of Knowledge
Prof Brian McGrath, Parsons The New School for Design and Prof David Grahame Shane, Columbia University—TED Urban Design: The Ecology of Cities
Several other courses and author teams will be announced over the year.