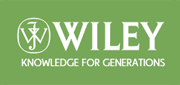 Wiley to Divest Selected Publishing Assets: Strategic realignment of resources will address marketplace changes, accelerate Wiley's digital transformation, and drive long-term growth.
John Wiley & Sons, Inc  today announced it has retained Allen & Company LLC to explore the sale of a number of consumer print and digital publishing assets in its Professional/Trade business that no longer align with the company's long-term strategies. The assets are in travel (including the well-known Frommer's brand), culinary, general interest, nautical, pets, crafts, Webster's New World, and CliffsNotes.
The planned divestiture follows a strategic review of the company's Professional/Trade business portfolio. Our strategic focus will center on those opportunities that meet strong global demand for high-quality information for professionals and lifelong learning enabled by new technology.
"We plan to drive long-term growth, accelerate our digital transformation, and optimize our return on investment by investing in content and services that provide our customers in research, learning and professional practice with knowledge resources that help them to realize their professional and personal goals," said Stephen M. Smith, Wiley's President and Chief Executive Officer. "As a result, Wiley will re-deploy resources in its Professional/Trade business to build on its global market-leading positions in business, finance, accounting, leadership, technology, architecture, psychology, education, and through the For Dummies brand."
In Wiley's fiscal year ending April 30, 2011, the publishing assets offered for sale generated approximately $85 million of revenue. "These renowned programs, which produce print books, e-books, and online products and services under highly recognizable global brands, have contributed greatly to Wiley's success. I am confident that they will continue to generate significant benefits for new owners providing the focused commitment needed to achieve their full strategic potential," Mr. Smith noted.
No categories from the Company's global Scientific, Technical, Medical, and Scholarly and Global Education operating units will be included in this planned sale.