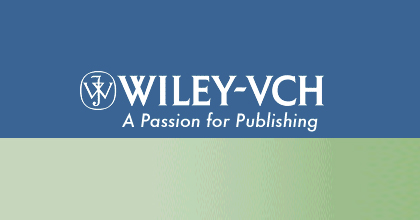 Wiley Establishes Wiley Brasil Editora LTDA: Global Publisher Seeks Strategic Opportunities with Local Partners to Develop "Digital First" Publishing Operation in Brazil
John Wiley & Sons, Inc (NYSE: JWa, JWb), announced the establishment of Wiley Brasil Editora LTDA in São Paulo, Brazil, effective May 1, 2012, a move which demonstrates the company's growing commitment to bringing the world's best research, learning, and professional content to Brazil, and the best of Brazilian thought to a global audience.
"We intend to build upon long-standing relationships with local organizations and pursue new strategic opportunities as we leverage Wiley's global publishing expertise in Brazil. Our objective is to develop "digital first" content, services and learning resources specifically for the Brazilian market as well as to improve the availability of our content," said Philip Kisray, Wiley's Vice President, International Development.
Hegel Braga has been appointed as Wiley Brasil Editora LTDA's Business and Market Development Director and Country Manager.  He will draw upon his broad business and digital expertise as he engages with the Brazilian research, education, and professional communities and works with local partners to develop digital materials for these sectors.
"I am pleased to be part of Wiley's innovative plans for the Brazilian market," said Hegel Braga. "Through our "digital first" and partnership strategies, we aim to make Wiley's products and services more valuable and accessible to Brazilian researchers, instructors, students, and professionals."
Mr. Braga held management positions at IBM Brazil, Sony Music, Ediouro Publicações, and most recently, 20thCentury Fox Home Entertainment – Brazil, where he was Marketing Director.