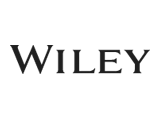 Wiley will offer free access to medical literature in support of Typhoon Haiyan relief efforts to those affected by the disaster and to those providing assistance to the affected population as part of the Emergency Access Initiative.
The free access period is currently November 11, 2013 – December 9, 2013.  Content provided is the Cochrane Library, Essential Evidence Plus and over 150 medical journals including Journal of Traumatic Stress, Nursing in Critical Care, Public Health Nursing, and Perspectives in Psychiatric Care.
Access to biomedical literature through the Emergency Access Initiative is only available to those affected by the disaster and for those providing assistance to the affected population.
The Emergency Access Initiative (EAI) is a partnership of the National Library of Medicine, the Professional/Scholarly Publishing Division of the Association of American Publishers, and other publishers. EAI provides temporary free access to full text articles from major biomedicine titles to healthcare professionals, librarians, and the public affected by disasters.
The National Library of Medicine will be working with WHO, libraries, and other organizations that could assist with getting needed literature to health care personnel in the impacted area.
For further information or questions regarding EAI resources, please email custserv@nlm.nih.gov or call 1-888-346-3656 in the United States, or +1-301-594-5983 internationally.
To view the site: http://eai.nlm.nih.gov/docs/captcha/test.pl?url=