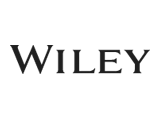 John Wiley & Sons, Inc., today announced a new partnership with Bergey's Manual Trust, which will see Wiley publish Bergey's Manual of Systematics of Archaea and Bacteria (BMSAB) from 2014. Bergey's is recognized as the most complete and authoritative description of bacterial and archaeal diversity available, and this partnership will see the new third edition published electronically for the first time.
The digital third edition will provide up-to-date descriptions of the taxonomy, systematics, ecology, physiology and other biological properties of all named prokaryotic taxa. The new edition replaces and expands upon the second edition of Bergey's Manual of Systematic Bacteriology, completed in 2012.
BMSAB will be available via Wiley Online Library, which, with over 1,500 journals and over 14,000 online books, is the world's broadest and deepest multidisciplinary collection of online resources covering the sciences and humanities. Individual volumes of BMSAB will also be made available in e-book format.
Since its formation in 1936, Bergey's Manual Trust has worked to provide comprehensive and authoritative descriptions of bacteria and archaea through the publication of its Manuals on determinative and systematic bacteriology.
The result of collaboration between the trustees and hundreds of microbiologists from all over the world, the Manuals provide a natural classification of prokaryotes that reflects their evolutionary history and extensive descriptive information on the taxonomy, systematics, physiology, ecology and habitats of individual prokaryotic groups.
An explosion in the isolation and description of new taxa of prokaryotes over the past five years has resulted in the description of over one hundred new genera and six hundred new species. This rapid pace underlines the need for a constantly updated electronic edition which keeps the community at the forefront of research.
"An online electronic work is critical to providing a comprehensive description of the wonderful diversity prokaryotic life" says Barny Whitman, Director of the Editorial Office of Bergey's Manual and Professor of Microbiology at the University of Georgia, USA. "We are very fortunate that Wiley share our vision of a dynamic Manual capable of providing comprehensive, detailed and up-to-date descriptions of bacteria and archaea for researchers, educators and students in microbiology."
"Since David Hendricks Bergey published his first encyclopedia in 1923, Bergey's titles have earned a reputation as invaluable research tools for laboratories," said Vicky Johnson, Associate Editorial Director, Life Sciences, Wiley. "Our new partnership will maintain the high quality that Bergey's is known for, while using digital platforms to ensure the third edition becomes the go-to resource for microbiologists globally."