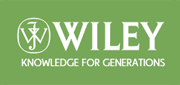 Wiley-VCH today announced the launch of the journal Advanced Healthcare Materials, a new international scientific journal dedicated to publishing all aspects of materials science in medicine and biotechnology.
"Our mission is to publish the very best work in the field of materials science aimed at promoting human health," says Dr. José Oliveira, the Editor-in-Chief of Advanced Healthcare Materials. "The Advanced journals series is the ideal platform for reaching a broad and multidisciplinary readership that expects top quality and relevance from the content we publish," adds Dr. Lorna Stimson, Deputy Editor.
The journal contains an attractive mix of Communications, Full Papers, Review Articles, Progress Reports, Research News, and Essays on cutting-edge research into biomaterials for drug-delivery systems, cancer therapy, tissue engineering, imaging, biosensors and diagnostic tools, personalized medicine, bioelectronics, and implantable devices.
According to Dr. Peter Gregory, Editor-in-Chief of Advanced Materials, "The launch of this journal is timely, given the recent growth in healthcare-related biomaterials research. Our strong record in materials publishing gives us the opportunity to serve the communities involved in these fields."
As the newest addition to the Advanced series, Advanced Healthcare Materials is handled by the experiencedAdvanced Materials, Advanced Functional Materials, and Small editorial team at Wiley-VCH. The editorial team will be supported by an Editorial Advisory Board consisting of top-level international researchers. "Advanced Healthcare Materials will provide a valuable forum for high-quality publications and scientific disclosure that aim to meet the healthcare challenge," says Professor Younan Xia, Chairman of the Editorial Advisory Board, who leads an internationally renowned program in the synthesis of nanomaterials for biomedical applications.
Papers are published online as EarlyView articles at http://www.advhealthmat.com as they become available. Additionally, in 2012 Advanced Healthcare Materials will publish six issues electronically via Wiley Online Library, Wiley's dynamic online content platform, and in print. The first issue will be available online on January 11, 2012.
Complimentary online access is available to all institutions through 2013. Users can ask their librarians to register athttp://wileyonlinelibrary.com/newjournals.
For more information please visit http://www.advhealthmat.com.