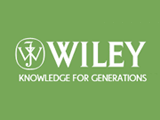 John Wiley & Sons, Inc., won 23 APEX awards in categories ranging from layout, writing, overall excellence and, for the first time, Web site content, writing, and design. Wiley received more awards overall than any other publishing house, company, or association.
APEX 2012, the 24th Annual awards for Publication Excellence, is an international competition that attracted 3400 entries to compete in 130 categories. Wiley's awards were based on excellence in graphic design, editorial content, and success in achieving overall communications effectiveness and excellence.
Wiley's awards included the APEX 2012 Grand Award for the Journal of Leadership Studies, edited by Jeremy Moreland and published on behalf of the School of Advanced Studies of the University of Phoenix.
"The well-researched, clearly written, and carefully edited features each take an in-depth look at a complex topic," the judges noted. "It's not a casual read, but the reader who brings his or her 'A' game will be rewarded with new insights and understanding of leadership decision-making."
Frances Hesselbein, Editor-in-Chief of Leader to Leader was honored for regular departments and columns. TheJournal of Healthcare Risk Management, published on behalf of the American Society for Healthcare Risk Management, was recognized for excellence in health and medical writing.
National Civic Review, now in its 101st year and published with the National Civic League, was recognized in the Magazines and Journals print category for titles over 32 pages.
New Directions for Youth Development and Editor-in-Chief Gil G. Noam received an award for custom publishing for its special issue with the National Afterschool Association.
Journal of Psychological Issues in Organizational Culture, recently launched with the University of the Rockies, received recognition for its design and layout.
Editor Russ Bleemer and Alternatives to the Higher Cost of Litigation, published on behalf of the CPR Institute, won in the category of print newsletters.
Awards in the Web site category, a first for Wiley, went to www.Boardandadministrator.com and Editor Jeff Stratton who won recognition for site content and writing, while the newly launched www.Federalgrantsandcontracts.com, curated by Editor Kelly Sullivan, was awarded for site design and illustration.
The growing online presence of Wiley Web sites was further recognized with awards of excellence given towww.Departmentchairs.org, edited by Carolyn Allard, for its individual Web page of sample articles and Valerie Canady, Editor of www.Mentalhealthweeklynews.com, for excellence in site content and writing.
In recognition for excellence in newsletter writing Robert E. Willett, editor of Natural Gas & Electricity, received the award for excellence in technology and science writing.
Joan Hope and The Successful Registar were honored for excellence in a newsletter produced by one or more persons.
Trudy Banta, Editor of Assessment Update, was recognized for excellence in editorial and advocacy writing.
Editor Gregory K. Fritz and The Brown University Child and Adolescent Behavior Letter achieved recognition in the category of newsletter writing.
Within the Magazine and Journals category, Jean M. Henscheid, executive editor of About Campus, received recognition for excellence in print publications up to 32 pages.
Editor-in-Chief Jane M DeHaven and Bell Labs Technical Journal were honored for achievement in technical writing in the custom-published category, and 2011 winner Environment Quality Management received an award in excellence for "green" publishing.
Three medical newsmagazines earned five awards for custom content and design excellence.
The Hospitalist, the official newsmagazine of the Society of Hospital Medicine, received three awards: Most improved Magapaper or Newspaper, Excellence in Health and Medical Writing, for freelance author Gretchen Henkel's feature article "Reconciliation Act," and Excellence in Series Writing, for articles written by Bryn Nelson, PhD.
The Rheumatologist, the official newsmagazine of the American College of Rheumatology (ACR), received the Excellence in News Writing Award for its December 2011 issue.
ENT Today, the official newsmagazine of the Triological Society, was recognized with an Award of Excellence for Magapapers and Newspapers in Print for its March 2012 issue.
"I'm proud for everybody that we received this recognition," said Dr. David Pisetsky, former physician editor of The Rheumatologist. "The prize is recognition of a very collegial and cooperative effort which was extended throughout what we did. Everybody associated with the publication worked very hard."
"Wiley strives to create the highest quality custom content products in our respective markets," said Lisa Dionne, Executive Editor, Wiley. "Being acknowledged by APEX for the hard work that we do is gratifying. It's a testament to the editors, their society partners and the contributors who focus on creating the best content for our audiences."