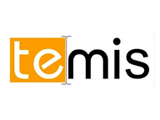 Did you miss the Luxid® 6 launch tour in September ? Don't miss our live webinar in November.

This one-hour session will focus on the latest version of our flagship software, Luxid® 6, the leading Semantic Content Enrichment solution for the Enterprise, used worldwide by leading Publishers, Enterprises and Government agencies to semantically enrich the content they produce and manage.
During this webinar, Daniel Mayer, TEMIS' Vice-President Corporate Marketing will demonstrate the three key benefit areas of Luxid® 6:
– Faster time-to-benefits, thanks to a larger range of content enrichment techniques that lower the bar in terms of Natural Language Processing expertise and enable users to leverage their existing assets such as thesauri and taxonomies, annotated corpora, as well as domain experts' knowledge,
– Reduced cost-of-ownership thanks to ready-to-deploy features and a growing list of integrations with third-party content management systems, portals and search engines,
– Empowerment through the introduction of the Content Enrichment Studio, a new suite of tools enabling the design, evaluation and optimization of Skill Cartridges® in complete autonomy.
Do not miss this opportunity to discover how Semantic Content Enrichment can enhance your content! register today and join our Luxid® 6 webinar series!
SPEAKER
Daniel Mayer, VP Corporate Marketing, TEMIS
DURATION
1 hour including a 5-minute Q&A session
WEBINAR DETAILS
The webinar will be hosted by Webex Communications.
You will receive the connection details a few days before the webinar.
Language: English
DATE
Tuesday, November 15th, 2011
Time:
11:00 AM Eastern (New York)
8:00 AM Pacific (San Francisco)
5:00 PM CET (Paris)