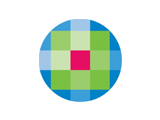 Wolters Kluwer Health introduced today CEConnection for employer-provided continuing education (CE) content from Lippincott Williams & Wilkins (LWW) supporting nursing and new for allied health professionals. CEConnection.com, an online CE platform offers institutions peer-reviewed, high quality content from LWW journals and products that make it easy to offer and track CE course completion by practitioners. Previously, CEConnection was available for individual and institutional nurses.
"We're pleased to enhance our CEConnection solution for allied health professionals who need convenient, easy-to-use online CE courses to fulfill their professional development needs," said Jayne Marks, Vice President Publishing at Wolters Kluwer Health Medical Research. "CEConnection helps institutions recruit, retain, and develop allied health and nursing staff skills by giving them a convenient and affordable way to improve their professional knowledge."
Key features of the CEConnection.com platform include:
· Customizable catalog of activities allowing institutions to purchase activities for one or more professions
· Monthly update of new activities
· Listings browsable by profession, clinical category, topic and specialty
· A new CE Planner enabling users to track their personal CE needs and completed activities accessible both during and post employment
· Activity assignment and usage tracking for institutional administrators
New for allied health practitioners, CEConnection offers the widest variety of hospital-based CE all in one place including CE for behavioral/psychiatric health professionals—often difficult to find from a single provider. Course material will be updated monthly and is currently offered for the following allied health specialties:
Cardiovascular Technician
Case Manager
Clinical Laboratory Science
Dietician
Health Care Quality Professional
Pharmacist
· Speech-language Pathologist
Visit www.CEConnection.com to schedule a demo today.