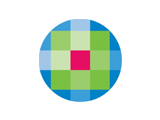 Wolters Kluwer Health announced today that it has expanded its partnership with BMJ to be the exclusive aggregated information provider of the BMJ Clinical Evidence resource on its OvidSP platform. Ovid will offer BMJ Clinical Evidence to medical and academic institutions globally to support clinicians, researchers, educators and students make decisions on quality care and improve patient outcomes through effective evidence-based clinical practice.
BMJ Clinical Evidence is a unique decision-support resource that summarizes the current state of knowledge about medical interventions used in prevention and treatment of clinical conditions. Developed by selecting and appraising primary research literature to create rigorous systematic reviews of evidence on the benefits and harms of clinical interventions, the database consists of three parts: evidence-based medicine methodology, a database of more than 250 systematic treatment reviews for over 3,200 interventions and a suite of resources and tools—including critical appraisal checklists —designed to help put the evidence into practice.
"The addition of BMJ Clinical Evidence to the EBM resources available on OvidSP is a tremendous advantage for healthcare practitioners, researchers and students in helping them make clinical decisions with confidence," said Andrew Richardson, Vice President of Business Development at Wolters Kluwer Health, Medical Research. "We're delighted to expand our partnership with BMJ Clinical Evidence, reinforcing Ovid's position as the only aggregated, multi-publisher solution offering a comprehensive portfolio of up to date, premier evidence-based practice resources."
Dr Tracy Eastman, Director of Evidence Centre, a division of BMJ says, "BMJ Clinical Evidence is the pre-eminent resource combining 'gold standard' systematic reviews with detailed teaching tools. Together with Ovid's global institutional user base, this partnership will bring BMJ Clinical Evidence to more practitioners and clinical researchers – helping them to understand and apply evidence effectively to improve practice and patient outcomes."
OvidSP is a single online destination for conducting efficient and effective medical research, whether users are managing large-scale, document-intensive projects or making time-sensitive, evidence-based decisions. They can search BMJ Clinical Evidence and other EBM resources simultaneously with full-text ejournals and ebooks with just a single search query. In addition, they can manage their search results and research documents—all within the OvidSP platform. OvidSP combines leading search technology with powerful productivity tools to help users save time in the research process, so they can focus on the output of their work to answer important patient questions, uncover new theories, and make groundbreaking contributions to their field.