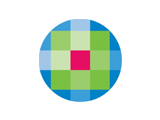 Wolters Kluwer Health announced an extension of its long-term partnership with John Wiley & Sons to provide more than 460 premier journals on the Ovid medical research platform. The new agreement includes the addition of Early View (pre-publication) articles from Wiley journals on Ovid.
Ovid's aggregated medical research solution delivers exceptional value to researchers and practitioners in its mission to provide users with the most current content available from its publishing partners. In addition to the journals, Ovid also licenses over 700 ebooks from Wiley.
"Content currency is critical for today's medical researchers and is a core focus with our publishing partners. We're pleased to further develop our Wiley partnership to bring their premier full text resources and pre-publication articles to our global user base," said Andrew Richardson, Vice President of Business Development at Wolters Kluwer Health, Medical Research.
The OvidSP platform is a single destination for conducting efficient and effective medical research whether managing large scale document-intensive projects or making time-sensitive, evidence-based decisions. Users can search and discover current full text ejournals and ebooks, as well as bibliographic information, plus manage their results and research documents—all within the OvidSP platform. OvidSP combines leading search technology with powerful productivity tools to help users save time in the research process, so they can focus on the output of their work to answer important patient questions, uncover new theories, and make groundbreaking contributions to their field.