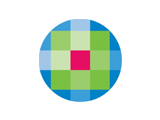 Wolters Kluwer Health is pleased to announce an expanded partnership with the University of Adelaide's Joanna Briggs Institute (JBI), a leading international producer of evidence-based practice (EBP) resources and tools. Ovid, part of Wolters Kluwer Health, will be the exclusive channel for JBI's complete EBP solution on its OvidSP and Nursing@Ovid research platforms, which are used by more than 12,500 institutions globally.
Through the partnership, current JBI members will have dual access to their resources on OvidSP, which offers robust searching and productivity tools, as well as JBI's COnNECT+ (Clinical Online Network of Evidence for Care and Therapeutics) platform. With the addition of JBI, Ovid's customers will have access to a comprehensive, aggregated solution of leading EBP resources, supporting improved patient care and clinical outcomes.
"We're very pleased that our partnership with JBI is expanding to support a single point of access to JBI's premier EBP solution on OvidSP," said Andrew Richardson, Vice President Business Development, Wolters Kluwer Health Medical Research. "As more clinicians globally accelerate the adoption of EBP within their institutions, we're able to support fast, effective access to the most essential resources from JBI, putting the evidence into practice."
"Wolters Kluwer Health offers JBI the unparalleled global distribution that is critical to our continued growth and success," said Alan Pearson, Executive Director, The Joanna Briggs Institute and Professor of Evidence Based Healthcare at the University of Adelaide, Australia. "With Ovid as our dedicated sales and support channel, we're able to combine our strengths and shared mission to provide greater accessibility to EBP resources and increase the opportunity for more clinicians to translate evidence into practice, while allowing JBI's researchers to focus on the development of evidence-based resources at our 70 collaborating centers around the world."
JBI's comprehensive full-text resources organized by clinical specialty include:
· Systematic Reviews – comprehensive reviews of the latest evidence by trained reviewers
· Evidence Summaries – summarize international literature on common healthcare interventions
· Recommended Practices – evidence-based procedures on various clinical topics
· Best Practice Information Sheets – concise information guidelines for practitioners
· Consumer Information Sheets – standardized summaries for patients, relatives, and care providers
JBI's powerful suite of online tools assists physicians, nurses, researchers, students, and policymakers to adopt EBP methodologies to effectively:
· Search the evidence
· Appraise the evidence
· Implement the evidence (embed the evidence in procedure manuals, patient education, etc.)
· Evaluate outcomes and the impact on practice change
Wolters Kluwer Health and JBI formalized the exclusive partnership in 2010, to collaborate on providing broader access to evidence-based clinical information through its global platforms, beginning with select JBI content on Lippincott Williams & Wilkins (LWW) nursingcenter.com. The partnership is now expanding to provide the full suite of JBI resources on OvidSP.