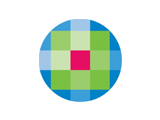 Wolters Kluwer Health, a leading global provider of information, business intelligence and point-of-care solutions for the healthcare industry, announced today a multimedia enhancement to the OvidSP medical research platform to aid in clinical research, practice and learning. Now researchers and healthcare practitioners using Ovid will have improved functionality to discover, download and export more than two million assets, including video and images integrated with searching full-text and bibliographic content.
The enhancement is based on direct feedback from Ovid users including clinicians, nurses and students who indicated their use of multimedia resources for research, teaching and learning is increasing. The videos and images span a wide variety healthcare specialties including surgery, neurology, physical therapy, obstetrics and gynecology, cardiology and emergency medicine. Video topics include demonstrations on clinical procedures, diagnosis and treatment techniques; expert interviews; lectures; and article discussions. Images have been sourced from some of the leading journals and reference books in their fields.
"Increasingly, the healthcare community is employing video and images for use in clinical instruction and research. We're very pleased to deliver this enhancement to OvidSP's search and discovery technology in response to this global trend," said Cathy Wolfe, President & CEO of Wolters Kluwer Health, Medical Research. "Whether a user wants to review procedures or techniques prior to a patient interaction or treatment, listen to expert commentary, or provide curriculum materials, OvidSP users now have a wealth of video and images to support their work."
Multimedia on OvidSP is accessible using either Basic Search or Advanced Search modes. Search results of multimedia are ranked by relevance and marked prominently in results lists to help users identify them quickly. In addition, results lists now include an option to browse all related video and images while maintaining access to results of full-text content. Users can filter results by media type, duration of video, subject matter and other criteria. Print, export, download, and email features are also available.