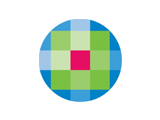 Wolters Kluwer Health, a leading global provider of information for healthcare professionals and students, announced today several new enhancements have been added to Sentri7®, a web-based, enterprise-wide electronic surveillance application that helps hospital staff identify at-risk patients.
The Sentri7 Pharmacy Module now prioritizes patients by need for intervention when pharmacists are rounding. Sentri7 also allows easier exchange of patient assessment information across shifts and provides finer control when a patient should be assessed. Pharmacists easily see the clinician that reviewed the patient last, as well as the time of the last review.
The Sentri7 Infection Prevention Module features the patient birth date on the patient card, allowing an infection preventionist to easily complete forms. Additionally, multiple enhancements have been made to comply with the Centers for Disease Control and Prevention's National Healthcare Safety Network (NHSN).
Sentri7 by Pharmacy OneSource combines medication, laboratory, patient, radiology and surgery data to facilitate earlier, better, and more consistent interventions. Accelerating workflows can lead to shorter lengths of stay, lower costs, improved patient safety and reduced antibiotic resistance.
More information about Sentri7 can be found at www.sentri7.com.