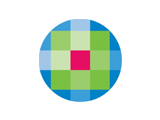 Wolters Kluwer Health, a leading global provider of information for healthcare professionals and students, announced today the launch of UpToDate® Anywhere in Japan. UpToDate Anywhere enables Japanese hospitals and healthcare organizations to provide clinicians with mobile access to UpToDate, the acclaimed evidence-based clinical decision support resource. Clinician usage of UpToDate nationwide is expected to steadily increase as mobile access becomes available in the country's healthcare institutions.
St. Luke's International Hospital, a general and teaching hospital located in the Tsukiji district of Chūō, Tokyo, is the first institution in Japan where access to UpToDate is available on smartphones and tablets. As one of central Tokyo's largest and most comprehensive medical care facilities, St. Luke's International Hospital uses UpToDate as a key resource to improve the quality and effectiveness of patient care.
"UpToDate is so comprehensive that it has become a staple in most, if not all, clinical and medical education conferences that I have facilitated over the last several years—not only at my institution, but at hospitals throughout Japan," stated Dr. Gautam Deshpande who is a Clinical Educator at St. Luke's International Hospital and also an Assistant Clinical Professor of Medicine at University of Hawaii.
Dr. Deshpande comments on the value of anytime/anywhere access to UpToDate, "As physicians and residents increasingly travel between affiliated sites, UpToDate Anywhere makes it even easier for the busy clinician to access important information for patient care or case presentation while on the go."
In-Depth: UpToDate Anywhere in Japan
With the launch of UpToDate Anywhere in Japan, clinicians can use the UpToDate app anytime and anywhere—in the hospital or at home. Ranked first among "The best medical apps for your new iPhone" by iMedicalApps and rated as one of "The Best Apps in Publishing" by EContent Magazine, the app is available in iOS, Android™ and Windows 8 mobile platforms.
UpToDate Anywhere has been enthusiastically received by the healthcare community in Japan. St. Luke's International Hospital is joined by a number of hospitals who have rapidly adopted the mobile health resource to ensure easy access to current, evidence-based clinical answers and recommendations for diagnosis and treatment:
Takeda General Hospital
Research Hospital, The Institute of Medical Science, The University of Tokyo
Iwata City Hospital
NHO Kure Medical Center
Nishisaitama Chuo National Hospital
Teine Keijinkai Hospital
NHO Shimoshizu National Hospital
Iwamizawa Municipal General Hospital
Hospitals and healthcare systems in Japan that have a strategic objective to enhance workflow integration can opt to embed UpToDate in their electronic medical record systems. This allows clinicians to search UpToDate with fewer clicks and without additional windows or log-ins.
UpToDate Anywhere users in Japanese healthcare organizations benefit in particular from Search in Your Own Language, a customizable suite of multi-language search and navigation tools enabling clinicians to pose clinical questions in several languages, including Japanese. The intuitive auto-complete feature of UpToDate search also predicts words or phrases in Japanese to deliver faster search results.