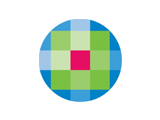 Wolters Kluwer Health, a leading global provider of information, business intelligence and point-of-care solutions for the healthcare industry, today announced the appointment of Cathy Wolfe as President & CEO of its Medical Research business, effective January 1, 2013. With well-known brands of Ovid and Lippincott Williams & Wilkins (LWW), Wolters Kluwer Health Medical Research provides innovative online research services as well as leading medical, clinical and nursing journal publishing solutions for healthcare practitioners, students and research professionals in more than 180 countries.
A veteran of Wolters Kluwer, Wolfe has served as the CEO of Wolters Kluwer U.K. since 2007. She has been with the company since 1996, including key leadership positions in the U.S. and the U.K., and has a track record of delivering strong results and innovation. During her time at Wolters Kluwer, Wolfe has led numerous large and complex technology and product development initiatives that have resulted in the launch of innovative digital solutions that combine software, services and information.
Wolfe will succeed Karen Abramson, who led the Wolters Kluwer Health Medical Research business since 2006 and was recently appointed as President and CEO of Wolters Kluwer Tax & Accounting's CCH Business Unit effective in September. Wolters Kluwer Health President & CEO Bob Becker will continue to lead the Medical Research Business Unit until Wolfe assumes the role in January.
"We are thrilled to welcome Cathy to our Health division leadership team," said Becker. "Her global expertise combined with her proven track record of developing and launching innovative products in both electronic and print formats will position our Medical Research business to continue its focus on delivering leading-edge solutions to meet the evolving needs of our global customers." While CEO of Wolters Kluwer U.K., Wolfe led the business to strong results and became known for driving customer-focused innovation and operational efficiencies. Prior to becoming CEO of the U.K. business, Wolfe served as Vice President of Tax & Accounting publishing group for CCH while based in the Chicago area.
"I am excited to join the Health team," said Wolfe. "Wolters Kluwer Health and its Medical Research business are on the forefront of developing and delivering solutions that help our global customers improve patient care and fuel new discoveries. This is a critical time in healthcare, and I'm excited to be part of this ongoing transformation to deliver the best research and information that impacts care."
Wolters Kluwer Health is a global provider of information, business intelligence and point-of-care solutions for the healthcare industry, with leading brands including Lippincott Williams & Wilkins, Ovid®, Pharmacy OneSource®, Lexicomp and UpToDate®, among others. Its customers include professionals, students, institutions and organizations across the globe. Products and services include industry-leading textbooks and jo