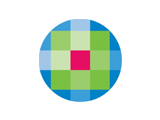 Wolters Kluwer Health, a leading global provider of information, business intelligence and point-of-care solutions for the healthcare industry, and Thieme, an international medical and science publisher, announced an expansion of their licensing partnership to offer 10 new journals, for a total of 26 titles, available on the OvidSP medical research platform.
"We're pleased to continue our strong partnership with Thieme adding important specialty surgery and other clinical journals to our repository of aggregated medical content on Ovid," said Andrew Richardson, Vice President of Business Development at Wolters Kluwer Health, Medical Research.
The new Thieme content covers specialized surgery, alternative medicine, spine, and pediatrics areas to complement the breadth of full text currently available on Ovid. The Thieme titles include:
·         Craniomaxillofacial Trauma and Reconstruction
·         European Journal of Pediatric Surgery
·         Global Spine Journal & Evidence-Based Spine-Care Journal
·         Homoeopathic Links 
·         International Journal of Angiology
·         Journal of Knee Surgery 
·         Journal of Neurological Surgery
·         Journal of Wrist Surgery 
·         Neuropediatrics
·         The Thoracic and Cardiovascular Surgeon

The OvidSP platform is a single destination for conducting efficient and effective medical research whether managing large scale document-intensive projects or making time-sensitive, evidence-based decisions. Users can search and discover current full text ejournals and ebooks, as well as bibliographic information, plus manage their results and research documents—all within the OvidSP platform. OvidSP combines leading search technology with powerful productivity tools to help users save time in the research process, so they can focus on the output of their work to answer important patient questions, uncover new theories, and make groundbreaking contributions to their field.