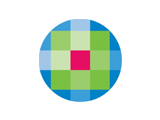 Wolters Kluwer Health is pleased to announce that its Global Customer Support team supporting the Ovid and LWW Journals business has received the NorthFace ScoreBoard AwardSM from Omega Management Group Corp for achieving excellence in customer service and support in 2012. The award is presented annually to companies that exceed expectations in customer satisfaction scores—based solely on direct customer feedback. Omega is an expert in customer experience management (CEM) strategy, and helps companies boost revenue and profits by consistently exceeding customer expectations for service quality. Wolters Kluwer Health received a top score of 4.7 (out of 5.0) in receiving its second consecutive NorthFace ScoreBoard Award.
"We are delighted with this honor for the second consecutive year from one of the leading pioneers in customer service assessment," said Neil Schmidt, Vice President and General Manager, Global Operations with Wolters Kluwer Health, Medical Research. "Our teams are passionate about delivering unmatched service to our customers—you could say it's the DNA of our business to be customer-centric in all that we do. The Omega award validates the team's efforts to support our global Ovid customer base and LWW journal subscribers and members."
"We were very impressed with the Wolters Kluwer Health Support team as a repeat recipient of our NorthFace Award," said John Alexander Maraganis, president & CEO of Omega. Wolters Kluwer, like many of our participating companies are repeat award recipients, which shows that, despite the tough economy, implementing a CEM strategy is a reliable, proven way to achieve business success and value creation for customers."
This award recognizes excellence in customer satisfaction scores over the last calendar year across the Ovid and LWW customer service, technical support, training, sales engineering, and integration support services teams assisting customers in 117 countries. The audit includes a quarterly review of customer survey process and ratings. Companies must achieve a customer satisfaction rating of 4.0+ out of a possible 5.0 score (or equivalent rating system), over a 12-month calendar period.
Omega's methodology measures customer satisfaction and loyalty levels on a 5-point scale (or equivalent) regularly during the year in such categories as technical support, field service, customer service and account management.
"Due to its unique 'customer-only vote' criteria, the NorthFace ScoreBoard Award has been viewed from its inception as the only objective benchmark for excellence in customer service," Maraganis said. "Our research indicates that companies that consistently achieve a 4.0 rating or above, which we call the 'Loyalty Zone,' are succeeding in locking in profitable, long-term customer relationships, and this significantly raises the bar on their competitors."